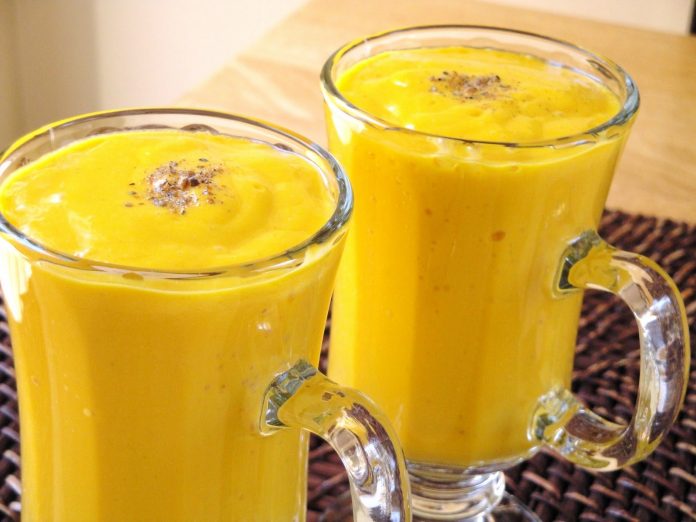 Mango Lassi is a sweet, smoothie like heavenly drink. It is a blend of fresh mango, plain yoghurt, milk and honey. This delicious recipe is easy to prepare and is a favorite at Indian restaurants. I love its creamy fruity sweet taste and flavor.
Here is the easy recipe to make this delightful drink. Try it and let me know how it is..:)
Ingredients to prepare Mango Lassi recipe:
Method to prepare Mango Lassi recipe:
Take a fresh ripe mango and peel off the skin.
Slice the flesh from the fruit and cut it into small pieces.
In a blender, add yoghurt, milk, mango pulp and sugar.
Blend for 2 to 3 minutes.
Now add ice cubes and blend for 1 more minute.
Once the frothy lassi is formed, transfer to serving glass.
Freeze in fridge for 30 minutes.
Serve chill with mint leaves garnishing. Yummy mango lassi ready to enjoy…!
Photo credit: NukelarBurrito / Foter / CC BY-NC-ND