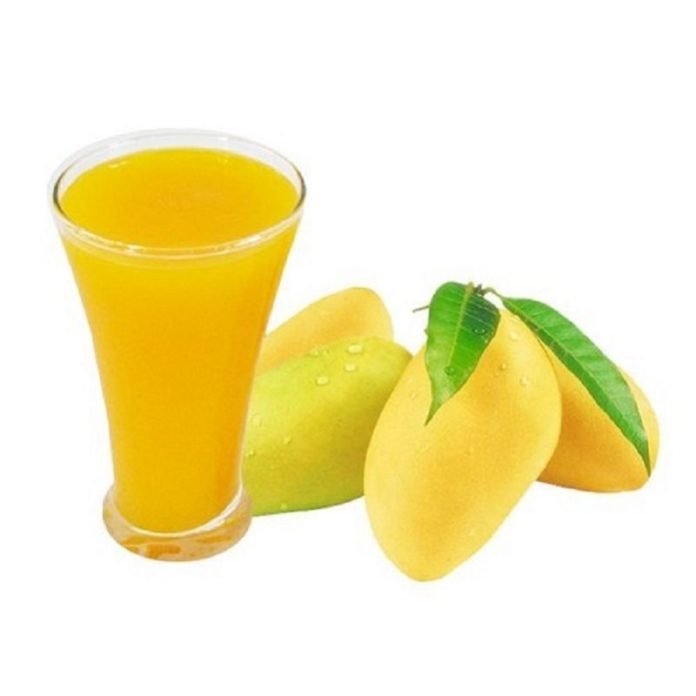 Mango juice is tasty and children love fruit juice. Mothers love to prepare a mango drink for their child. Summertime is mango time and people purchase them for taste.
Mangoes are indigenous to India, Pakistan, Bangladesh, and Southeast Asia and are known for their delectable taste and flavor. It is a summer fruit and is full of several useful nutrients that keep one healthy, content as well as cheerful. Mango juice is tasty and can be had in the summertime. Children love the taste of fruit juice.
Mangoes are enriched in protein, fiber, vitamins, iron, and other essential minerals. The can form value to anyone's diet, especially kids. A glass full of Mango fruit juice every morning keeps a kid energetic, healthy and active throughout the day. By fortifying immunity in kids, it also helps in fighting a lot of diseases that children are often prone to.
It is tasty and we also made use of rituals in the East. Mango groves shelter for animals in summer. Apart from India, Mango is also the national fruit of Pakistan as well as the Philippines. In Bangladesh, a mango tree is acknowledged as a national tree.
Mango is a cool drink in the scorching heat. It is very tasty and nourishing too! Mango is a very sweet fruit and one needs not to add sugar. Frooti juice is a very popular drink. Mango juice can be served at parties.
Mangoes contain plenty of Vitamin C, beta carotene, potassium, iron, and several other nutrients which do help in fighting infections, as well as maintaining the overall well-being of one's body. The exotic fruit is stimulating and nourishing and is much relished during the summer months, as it is known for its delicious and heavenly taste. There are a variety of mangoes to choose from and their juices taste differently. As mangoes are filled with potassium, the juice does help build as well as repair muscles and is a favorite among bodybuilders as well as athletes.
Health Benefits of Mango Juice:
Keeps a person Healthy
Helps Prevent Anemia
Good for Eyes
Strengthening Bones
Useful in Pregnancy
Maintains Blood Pressure and Cholesterol
Helps in Digestion
Helps in getting Glowing Skin
Boosts Immunity
Boosts Memory
Relieves Heat Stroke
Alkalizes the Entire Body
One cannot imagine summers without mangoes? It is a popular fruit during summer. Adults and children as well find mangoes are hard to resist. It does not contain too many calories and is a great source of vitamin A, beta carotene and potassium.
It is difficult to forget this fruit during the summer season. Mangoes are hard to resist. Frooti juice is sumptuous to taste.
People simply love to eat them raw. Be it dinner or lunch or even breakfast mango is served to the family. The mango juice is healthy to drink and on account of its taste and nutrition is a much-preferred drink.
Children can have it with milk and mango milkshake is very popular with the teenagers who have it on an outing. The pulp can be frozen.
Want to make mango juice recipe to be more party-friendly?
Add a couple of mint leaves. Gently crush them between the fingers before adding to the drink. The slight flavor of mint does make the juice great.
Fresh Basil leaves are also a great complimenting ingredient.
Add some milk to milk to make mango milkshake.
Adding yogurt to the fresh juice in order to make  Mango Lassi.
Chop mangoes into small pieces without the skin and then add that to the pitcher.
One can also add a teaspoon of chopped ginger in order to give a little zing.
also read: Mango Lassi recipe