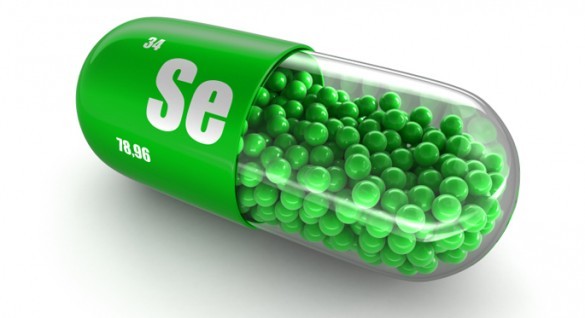 Our food consists of several vital nutrients and minerals and out of them;Selenium is one of the important dietary minerals that we need. However, we need it in small amounts, but we require it everyday. Selenium is slotted in a tinybunch of important proteins that play a significant role in health. The proteins that contain selenium are known as selenoproteins. Readabut Let us understand Selenium
Several researches have been carried out in order to answer the query that how much selenium is needed and whether diets low in selenium lead to cancers. There have been no clear views on this, but one thing that remains absolutely clear is that selenium is a vital mineral for the human body.
Foods rich in selenium
Let us see the top 10 foods that are rich in selenium.
Tuna
Tuna is consumed the world over and is loaded with selenium. A 4 Oz serving of Tuna gives 122.70 mcg of selenium. Tuna can be used for making a variety of dishes.
Brazil nuts
Brazil nuts are counted as one of the best sources of selenium. These nuts are easily available and are tasty. They can be eaten by themselves or can be added to recipes for an enhanced flavour. Studies show that just two Brazil nuts a day can bring selenium levels to their normal range in a short span of 12 weeks.
Broccoli, Cabbage, Spinach
We swear by green vegetables and selenium is just one of the nutrients they contain. If you have not included them in your diet yet, then do so because they are storehouses of not only selenium but various other nutrients and minerals.
Shiitake mushroom
Out of the different varieties of mushrooms, Shiitake mushrooms or white button mushrooms are one of the best sources of selenium. They taste great and are rich in Vitamin D and selenium. Use them while making soups, salads, sautéed vegetables and other preparations.
Chia Seeds
If you want a super food in your diet, then this is it. Chia seeds have selenium, amino acids, Omega 3 and Omega 6. Chia seeds can be added to anything, as they are neutral in taste and takes a gel like form when exposed to moisture.
Lima/Pinto Beans
Everyone's favourite, Lima and Pinto beans are rich in selenium. They also deliver protein and fibre to the body. Moreover, the best thing about these beans is that they are tasty.
Brown Rice
Thank god, brown rice contains selenium. You can simply ensure selenium intake by eating this staple. Brown rice is gluten free, rich source of selenium and offers lesser calories. Carbohydrates, B vitamins, and soluble fibre are other benefits of brown rice.
Sunflower, Sesame and Flaxseed
Grab a handful of seeds and your body will thank you. Add selenium to your daily diet through this delicious and nutty option. These seeds are also rich in Omega 6 and Omega 3, fibre and protein.
Chicken
Yay! Your favourite food contains selenium too. Chicken is loaded with protein and offers selenium too. A 3 Oz serving has 22 mcg of selenium.
Shrimp
Shrimps are a delicacy the world over and are prepared in almost all cuisines. A 4 Oz serving of shrimps gives 56.13 mcg of selenium.
Benefits of selenium
This wonder mineral offers a variety of benefits and has emerged as a super mineral for today's generation. Selenium is great for thyroid dysfunction. It is a great antioxidant and helps support the immune system. Selenium helps keep cancer away as it supports anti-cancer abilities of the body. It helps in regulating and ensuring a proper blood flow, lowering the chances of heart diseases.