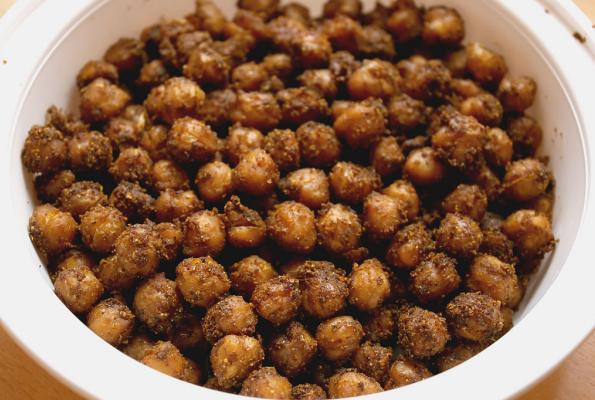 kadala curry recipe or Kerala chickpeas recipe
for cooking the chickpeas: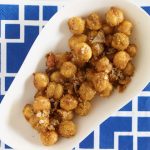 chickpeas or kala chana orkadala : ¾ cup black
water for soaking chickpeas : 2 cups
2.5 cups water or the soaked water+fresh water for pressure cooking
for making kerala garam masala:
fennel seeds : ½ tsp
mace : 2 to 3 strands
cinnamon : 1 inch
cloves : 3
nutmeg : 3 pinches of grated nutmeg or nutmeg powder
for coconut paste:
grated coconut : ½ cup, tightly packed
water for grinding coconut : ¼ cup to ⅓ cup
other ingredients:
pearl onions or sambar onions : ⅓ cup chopped
ginger : ½ inch ginger, or about 1 tsp chopped ginger
green chilies : 1 or 2 green chilies, chopped, about 1 tsp chopped green chilies
curry leaves : 10 to 12
mustard seeds : ½ tsp
turmeric powder : ¼ tsp
red chili powder : 1 tsp
coriander powder : 1 tsp
black pepper powder : ¼ tsp
coconut oil : 2 tbsp
water or stock : 1 to 1.25 cups
salt as required
INSTRUCTIONS
First rinse and then soak black chickpeas in the 2 cups of water for 8 to 9 hours or overnight. you can also use the white chickpeas instead of black chickpeas.
Take the black chickpeas in pressure cooker. Add ½ tsp salt to it.
Add 2.5 cups of fresh water or overall 2.5 cups of soaked water + fresh water. We should not throw away the soaked water of black chickpeas. Add water.
Stir and pressure cook the chickpeas till you get 9 to 10 whistles or more till they are tender and cooked through. Reserve the stock and keep aside.
Meanwhile at the time of chickpeas are cooking, take ½ cup tightly packed grated coconut in the grinder jar.
Add ¼ cup of water and grind to the smooth paste. Add more water if required at the time of grinding. keep the ground coconut paste aside.
In a small pan, dry roast the following 5 spices till aromatic –fennel seeds, mace, cinnamon, cloves & pinches of grated nutmeg or nutmeg powder. Just a light roasting. Do not over do.
In a small grinder or coffee grinder or the mortar pestle, grind or pound these 5 spices to the semi fine or fine powder. keep aside.
Heat 2 tbsp of coconut oil in a pan.
Add ½ tsp of mustard seeds and let them crackle.
Add ⅓ cup of chopped pearl onions or shallots. stir and saute for the minute.
Then add 1 tsp of chopped ginger, 1 tsp of chopped green chilies, 10 to 12 curry leaves and saute till the shallots turn translucent or to light golden.
Then add 1 tsp of red chili powder, 1 tsp of coriander powder, ¼ tsp of black pepper powder and the ground kerala garam masala. If you already have the kerala garam masala, then just add 1 tsp of it. 1 tsp of red chili powder, makes this curry spicy. so reduce it to ½ tsp for less spicy version. Tomatoes are not added in this recipe. but if you want, you can add 1 medium tomato.
Stir the masalas very well on the low flame and saute for a minute
Then add the ground coconut paste. Stir that very well.
Sauté for about 4 – 5 minutes on the low flame.
Add the cooked black chana or kadala. Stir that very well.
Then add 1 to 1.25 cups water or chana stock or both. Stir it.
Season with required amount of salt and stir again. Do add less salt as we have an added some salt when cooking the chickpeas.
Let the curry come to boil.
Simmer till all flavors and chickpeas are well blended. you will also see some oil specks floating on the top in curry.
Serve kadala curry hot with puttu or appams or steamed rice or rotis or pooris.