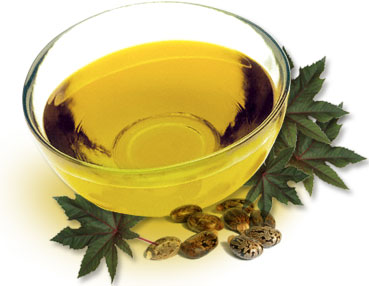 Castor Oil for Skin Pigmentation! Are you feeling interested to know about this fact? Yes, Castor oil has its own benefits out of which it is helpful in curing skin pigmentation. The oil taken out from the bean seeds of castor oil has been used since ages for various skin care purpose. It has a magical fact that without clogging the pores, skin will be given proper moisture. The castor oil contains fatty acids that can penetrate through your skin layers and arouse the production of elastin and collagen. Castor oil is suitable for providing the moisturization and nourishment for all skin types. The appearance of fine lines and wrinkles can be vanished by using castor oil, giving you a softer, smoother and younger look.
The active constituent of castor oil is ricinoleic acid, also called as mono-unsaturated fatty acid. This constituent is mainly responsible for medicinal or therapeutic properties of the plant oil. This is also the constituent which is accountable for antiviral and antibacterial activities of castor oil. If this oil is used regularly, then it helps in reducing the acne breakout risks and soothing your skin. Thus, Castor Oil for Skin Pigmentation is very helpful.
How to use Castor Oil for Skin Pigmentation?
There are several ways to fade age spots, scars and reduce pigmentation by using Castor oil. The easiest and the best way is to use this oil as a night-time moisturizer. Wash your face with a mild soap or cleanser, and then rinse with lukewarm water. This has to be done to in order to remove impurity traces on your skin. Now, pat your skin dry. Once done, you can now spread a thin layer of castor oil on the neck and face and leave it for the whole night. Your skin complexion will brighten naturally as castor oil helps in revitalizing your skin. Read more on Homemade Coconut Water Face Toner Recipe
Castor oil with Lemon Juice FaceMask
Are you hiding your blemishes with chemical products? Here is a natural way to lighten your skin blemishes. Prepare a face mask containing castor oil at home and use it. Here we go how to prepare castor oil face mask. Mix one tablespoon of castor oil with one teaspoon of lemon juice. Apply this combination and leave it for 20 minutes. Wash your face after 20 minutes. Repeat it every day or at least on alternate days for better results.
Castor oil with Yogurt face mask
Yogurt is rich in lactic acid which is mainly helpful in exfoliation. Mix a tablespoon of unflavored yogurt with two tablespoons of castor oil. Blend the two ingredients thoroughly and apply on your face. Once the mixture is applied onto your face provide a gentle massage. Leave it for 15-20 minutes and wash your face after that time. Applying it on alternative days will yield better results.
Castor Oil for Skin Pigmentation can be achieved as Castor oil is having the properties like cleansing, anti-fungal, stretch marks, fade scars, anti-microbial, acne, massage oil, wrinkles, and facial lines, sunburn and itches and moisturizer. These all factors help in revitalizing your skin and brighten your skin. Use castor oil effectively and say goodbye to your skin pigmentation, scars or acne.