People do practice with small burns at home, especially in the kitchen while cooking due to oil or boiling water. When such things happen, quick usage of some of the home remedies will help. Here are the some of home remedies for burns:
Home Remedy for Burns
Aloe Vera:
Aloe Vera is great for the healing and for soothing burns. Directly apply aloe Vera gel on the burn. Aloe Vera has properties like rejuvenating and soothing the skin will help to cool the burned skin. Since the active ingredient like acemannen breaks down them quickly, fresh inner leaf cleans are much preferred. Fresh aloe Vera quickly relieves from the painful burns and frequently heals even serious burn problems with a little or no marking.
Honey:
Honey is a common home remedy which is used for burns and covering the burning skin with honey has been revealed to make less marking. Raw honey has the wonderful antibacterial and healing properties.
Diluted vinegar:
An astonishing and widely existing household first aid thing for soothing and healing burns is diluted vinegar. Cover the burn, skin area with cloth soaked in the diluted vinegar. Refresh the vinegar squeezed cloth as frequently as needed, especially if pain becomes stronger again.
Diluted lavender oil:
This is also useful to help in reducing the pain. A combination of aloe Vera gel, lavender oil, vitamins C and E can work as good soothe, that can be applied throughout the day.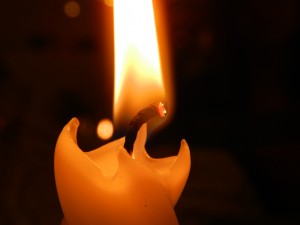 Banana peels:
Sometimes, insertion of banana peel on the burned area of skin till it becomes black and banana has proved favorable to burn injuries.
Yogurt:
Applying yogurt in the burn area of the skin can also make people feel better, but should wait for at least thirty minutes before applying this.
Olive oil:
Applying olive oil on the burn area can bring relief.
In case the burns are more severe, please consult with a doctor.
Home Remedies for Burns