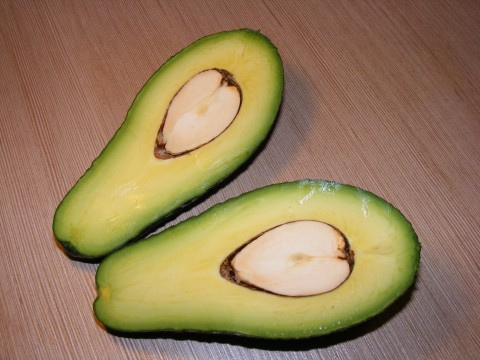 Avocado is one of those few fruits that provides to both your taste buds and skin equally. The silky texture of the avocado can be a brilliant base for the skin packs that can you simply cannot miss. Another peculiar quality about this avocado fruit is that it can be a fine remedy for all types of skin from oily to dry. Here is all need to know about avocado face packs you can make on your own.
Avocado is the big berry fruit with the nut inside, it is very nutritious and helps to get rid of the blood cholesterol levels. It is fully loaded with lots of mono-saturated fats and fibers. The fruit consists of a lot of minerals like sodium, foods rich in calcium, potassium, copper, iron, magnesium etc. It also contains an array of vitamins such as A, E, B and K.
One special quality of avocado face masks is that they help to penetrate into deeper skin layer 'epidermis' which in turn improves the elasticity of skin even driest skin layers. Avocado face packs can be tried by many people with wrinkles and fine lines, the common aging factors to make them calm.
Here are some homemade avocado face packs that work wonderfully for almost all the skin kinds.
Avocado face pack for the dry skin
To brighten dry and dull skin avocado and honey are 2 very good ingredients. They help to retain moisture in the skin and also to bring up the natural glow.
Ingredients
1 ripe avocado
½ cup of honey
Methods to prepare
Take the fully ripe avocado and mash it, add in ½ cup of honey and mix both of ingredients well.
Apply this paste on the face and leave it for about 15 minutes.
Wash off with the cool water and pat dry.
This easy mask reduces dryness and wrinkles over the skin. Try to do it for once in the week.
Avocado face pack for dry and damaged skin:
Ingredients
avocado: Half riped
oatmeal: Half cup
Methods to prepare
Take ½ ripe avocado into a bowl and mash it with the help of a fork, now add it ½ cup of cooked oatmeal to avocado and form it like the paste.
Apply this paste on the face by scrubbing it.
Leave it for 15-20 minutes and then wash off with the lukewarm water.
This avocado recipe acts well for damaged and dry skin by moisturizing properties.
Avocado face pack for the skin tightening
Ingredients
avocado: Half riped
egg white: One
lemon juice: One tablespoon
Methods to prepare
Mash the ½ avocado piece with the fork
add it one egg white and 1 tbsp of lemon juice.
Stir all ingredients together with the spoon to form it as the spreadable paste.
Now spread this paste as the face mask and let it sit for about 15 – 20 minutes.
Rinse off with the lukewarm water and then pat dry with the soft cloth.
Avocado face pack for softness and glow
Ingredients
Avocado: Half ripe
egg yolk: One
banana: Half
Method to prepare
Mash ½ ripe avocado with the help of a fork, add it one egg yolk and half pasted banana.
Mix all ingredients well with your fingertips and apply it on the face completely eliminating eyes.
Hold it for about 10-15 minutes and then wash off with the normal water.
Avocado softens and smooths the skin whereas egg helps to tighten skin.
A nourishing avocado and strawberry face pack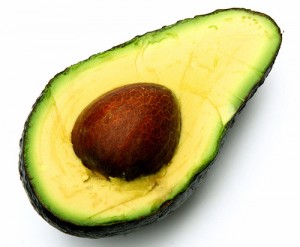 It is a nightmare for any woman on terra firma when first signs of aging start chirping through her skin. Combat this problem with the brave-heart using this mighty avocado face pack. It is rich vitamin E and protein elements would stop protective tissues from damaging so the skin can breathe sigh of relief. For this pack, you need creamy flesh of 1 avocado, five strawberries and the beaten egg to form the smooth paste. Mash strawberries, add avocado flesh and egg to it and whisk. When you are done, apply this on skin surface. Let it dry for about ½ an hour. Wash afterwards with the cold water.
A mild avocado face pack with olive oil and yogurt
Our skin tends to lose moisture quickly during winters. What is left to you is dry chapped skin that is flat to itching, inflammation, rashes and what not. To find the solution, you do not need to run to seek help of any cosmetic.Here are some of avocado face packs that can lock moist inside the skin even when the biting wind attacks. For that you require a
pulp of an avocado, 2 tablespoons of yogurt and few drops of olive oil for this.
Combine all these ingredients to make a fine paste. Rub this on the face. Relax for 20 minutes. Wash off after 15-20 minutes.