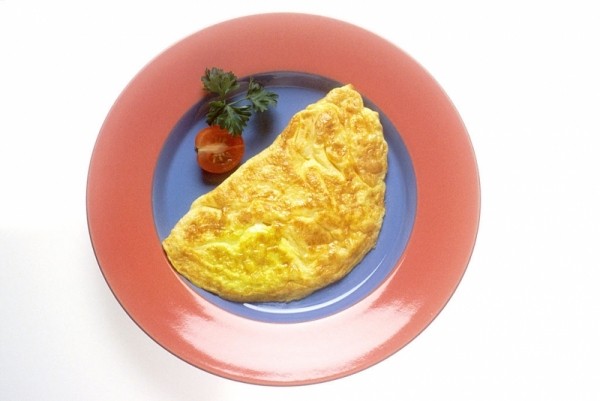 Healthy Masala Omlette is one of the quickest and tastiest recipe for the breakfast with toasted bread slices. It also makes an easy brunch, light lunch or dinner.
It tastes awesome and satisfying with full of tempting flavors. This traditional Indian dish can be prepared with the minimal ingredients. In this recipe, the eggs are whisked and mixed in great Indian masala.
Healthy Masala Omlette Recipe
Every one like to eat healthy masala omlette placed between two pieces of toasted bread & with some sauce. It also makes a filling breakfast dish when rolled it up inside a chapatti.
Try this delicious Desi Style Masala Omelette using this simple recipe and add your comments..:)
Ingredients to prepare healthy masala omlette:
Eggs :2
Onions chopped :2 tbsp
Tomatoes chopped :2 tbsp
Green onions chopped :2 tbsp
Capsicum chopped : 2 tbsp
Coriander leaves : 2 tbsp
Turmeric pwd :a pinch
Red chilly pwd : ½ tsp
Pepper pwd : ¼ tsp
Garam masala pwd : ½ tsp
Oil : 1 to 2 tsp
Salt to taste
Method to prepare healthy masala omlette:
Wash and chop onion, tomato, green ( spring ) onion, capsicum and coriander leaves to fine pieces.
In a small bowl , add turmeric pwd, salt, red chilly pwd, pepper pwd and garam masala pwd.
Add little water and mix well to spicy paste.
Break the eggs directly into a bowl and beat them till frothy.
Add the spice paste to beaten eggs and stir well.
Add all the chopped vegetables one by one.
Mix well.
Heat oil in a wide pan.
Pour the egg mixture to the pan.
Simmer the flame and leave to cook for 2 minutes.
Check from the downside of the omelette, whether is cooked and able to flip.
Now flip it over to other side.
Gently press it down with a ladle.
Once both the sides are cooked to golden, remove from heat.
Your healthy Masala Omelette is ready..!
Serve hot with Indian roti, bread slice or as it is with any dip.
We enjoyed it with our toast and tomato ketchup,
Also it makes a filling combination with a rice and curry.
Tips to make healthy masala omlette:
Always beat eggs separately, before mixing it with other spicy ingredients.
You can shake over little bit of oil and run the spoon inside omelette for cooking from inside as well.
You can also add the chopped green chillies instead of red chilly powder.
To make an omelette more spicy and flavorful , you can also add more freshly chopped coriander leaves and green chilly.
Photo credit: Renee Comet (photographer) / Foter / Public domain