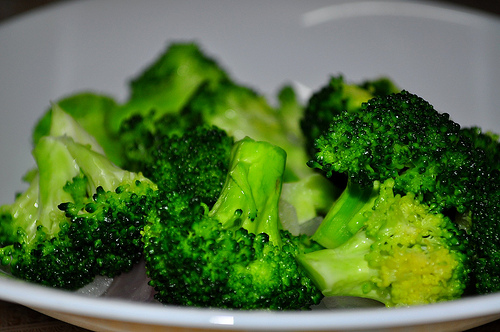 Today, I'm here with a delicious and simple stir-fry focused on the broccoli and chick pea flour mixture. Broccoli is a nutritious vegetable that is loaded with the super nutrients and have beneficial properties.
Broccoli Stir Fry
This Healthy Broccoli Stir Fry easy to cook broccoli and it readily absorbs the tasty flavors in this stir fry recipe. You can also change this recipe, to include any veggies you choose.
This stir fry goes best with the rice or even with roti & chapatti.
Check out this nutritious & tasty recipe, that would make your taste buds jump for joy.
Ingredients to prepare Healthy Broccoli Stir Fry:
Broccoli : 1 small size
Oil : 2 tbsp / divided
Cumin seeds : ½ tsp
Grated garlic : 1 tbsp
Hing / asafetida : a pinch
Green chilly : 1
Onion : 1
Besan flour : ½ cup
Turmeric pwd : a pinch
Red chilly pwd : ½ to ¾ tsp
Cumin pwd : ½ tsp
Amchur pwd : ½ tsp
Garam masala pwd : ½ tsp
Coriander pwd : ½ tsp
Lemon juice : 1 tsp
Salt to taste
Method to prepare Healthy Broccoli Stir Fry:
Wash

broccoli

well and slice to fine florets.
Heat 1 tbsp of oil in a frying pan.
Add cumin seeds and allow to splutter.
Add finely sliced garlic, hing, green chilly and stir fry for few seconds.
Now add the onions and continue frying until the onions turn light brown.
Now add broccoli and mix well with the spices.
Sprinkle few drops of water, sprinkle a pinch of salt and combine.
over and cook for 4 to 5 mins in low medium flame.
Meanwhile, take a mixing bowl, add besan or chickpea flour, turmeric powder, red chilly powder, cumin powder, amchur or dry mango powder, garam masala powder, salt and coriander powder.
Add 2 tsp of oil and incorporate well into the flour mixture.
Uncover the broccoli and sprinkle the spicy chickpea flour mixture evenly all over the broccoli florets.
Sprinkle few more drops of water ( just enough to moisten the chickpea flour lightly)
Mix, cover and cook for another 3 to 4 mins.
The spicy chick flour mixture coats the broccoli florets and give great texture and flavor.
Turn off flame.
Delicious Broccoli stir fry is ready.
Transfer to serving bowl.
Garnish with lemon juice and serve hot with rice and dal.
Also it can be served as a side dish with roti, chapatti and the leftover can be stuffed in a wrap or a sandwich.
Photo credit: whologwhy / Foter / CC BY