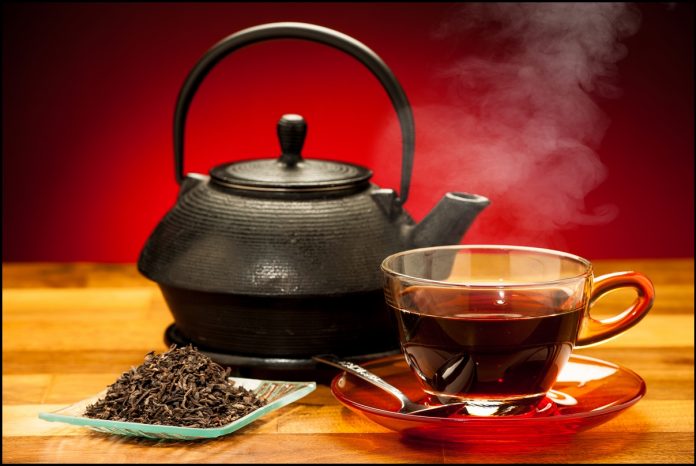 From the below infographic we can learn the Amazing Health Benefits Of Drinking Black Tea. And also how it acts in our daily life.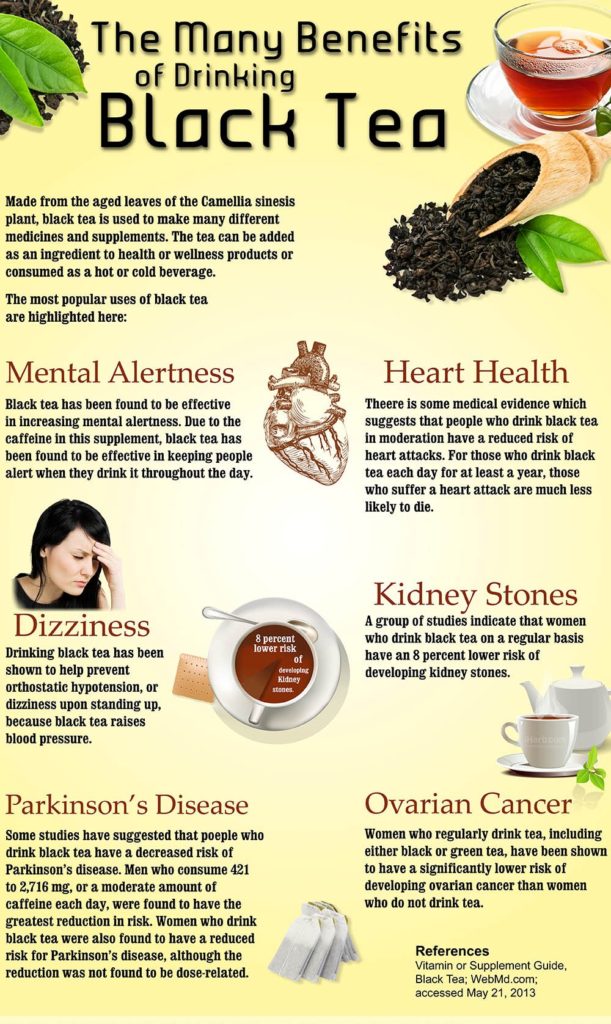 Black Tea:
Many people said that coffee is harmful to health compared with tea. But it is important to know why tea is beneficial to health. Black tea, for that matter, it is having many health benefits.
Black tea is just like green tea is obtained from a plant called Camellia Sinensis. The leaves of this tea can give a dark color when used as a beverage. And also, the leaves are mature dry such that it has a dark color. And it has extremely low caffeine content, which is great for circulation.
Health Benefits Of Drinking Black Tea:
Better Heart:
Consume 3 or more cups of tea reduces 21 percent of a lower risk of a stroke than people who consume less than one cup of green or black tea per day.
Cancer Prevention:
This black or green tea also contains antioxidants like polyphenol and catechins in tea may help prevent some types of cancer. The women who drink black or green tea regularly have a lower chance of ovarian cancer.
Stress Relief:
We all are well aware of the calming and relaxing benefits of black or green tea. The amino acid L-theanine found in this tea can help you relax and concentrate better. And it has also been shown to reduce levels of the stress hormone cortisol.
Weight loss:
High tea consumption has lower levels of obesity. Black tea helps to manipulate blood sugar levels, leaving you feeling more balanced and satisfied. The caffeine in black tea may also enhance weight loss. They energize metabolism and help the body burn fat more effectively. As such, black tea may be a positive addition to weight loss plan, staying active, and getting plenty of rest.
Digestive Problems:
This tea is rich in abundant tannins and other chemicals that have a positive and relaxing effect on the digestive system of the human body. This anti-inflammatory quality of tea is also useful for curing digestive problems.