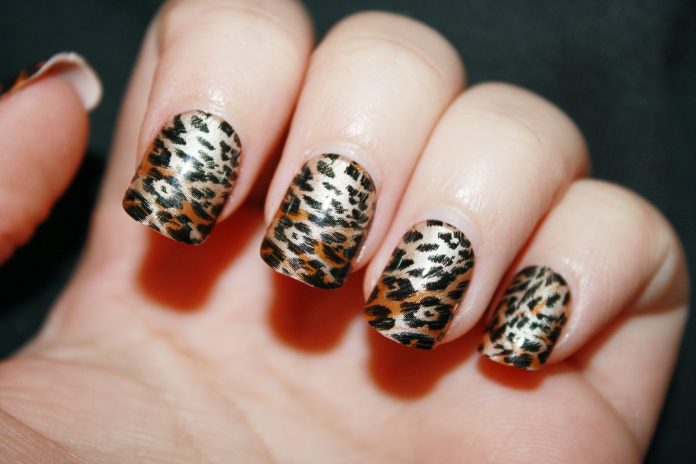 In today's world, art is not restricted to art galleries and big canvases. Nail paint art is the tiniest form of art! It's small, fascinating and definitely a trendy treat for any viewer. May it be your college fresher's week or your own birthday, may it be your first job interview, or your sister's wedding – nail art is one of the most important elements you should include in your outfits. Apart from decorating your nails with patterns and other colored overlays, funky animal nail art can not only help you to look fashionable, but also more exciting. Also, if you're a pet lover, this'll be the best way for you to feel closer to home, pets and your safe zone. View our five greatest nail art picks and celebrate this holiday season with some more fabulous vibes. Read about Animal print nail art designs
1. Zebra Prints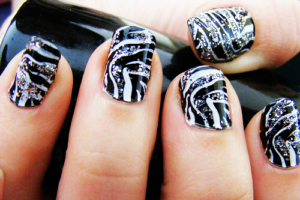 A zig-zag zebra print is a pattern of black and white lines on your four fingers and consists of a zebra head on your thumb finger. It is a monochrome of black and white, and some nail polishes also offer a glow in the dark feature – thus, allowing you to stand out at night parties. Interestingly, zebra prints go along with all pieces and all colors of clothing, allowing you to never feel odd because of your certain nail paint.
2. Reindeer Print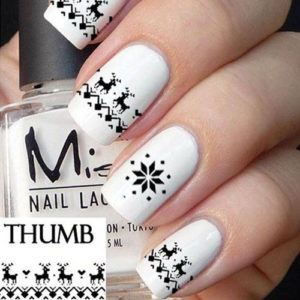 A lot like the zebra print; this one too consists of a reindeer image on your thumb finger. Some nail artists insist on creating reindeer horns on all other fingers because it just adds to the festive look. In some cultures reindeers, are also symbols of good luck. Wear this nail art with panache and have a day filled with good luck, good vibes and just good memories!
3. Blue Urchin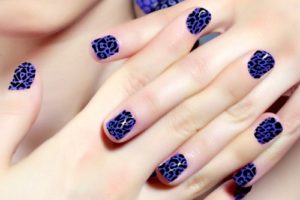 It is fascinating to know that in the world of nail art, there is also a category of sea animals. By being versatile with your dressing, you can allow the Fashionista in you to choose from a wider variety. Creating this nail paint art will not only add wonders to your clothing, but it will also allow you to stand out in a crowd!
4. Leopard Print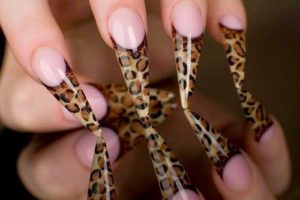 Just like how a LBD is to dresses, leopard print is to nail art. You need to and have to have this as a part of your nail art collection! Not only, can you use leopard print for your whole nails, but can also intensify its look by only using it for your nail tips to add a glossy, yet elegant finish.
5. The Lady Bug and White Tiger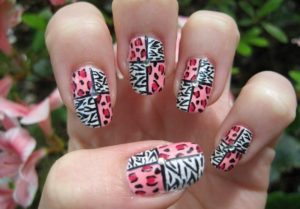 We can vouch for this: this animal print is one of the youngest and most innovative of nail art prints. Divided into four small boxes, the print is eye-catching and suitable for all age groups. Wear this and look the most artsy and hip in your friend circle.
While trying and experimenting with these new prints, remember to always completely, clean any existing nail polish. Do this to keep your nails healthy by allowing them to breathe. Apply each new layer after the previous existing layer dries to seek the best results!
Read more: Christmas Nail art designs