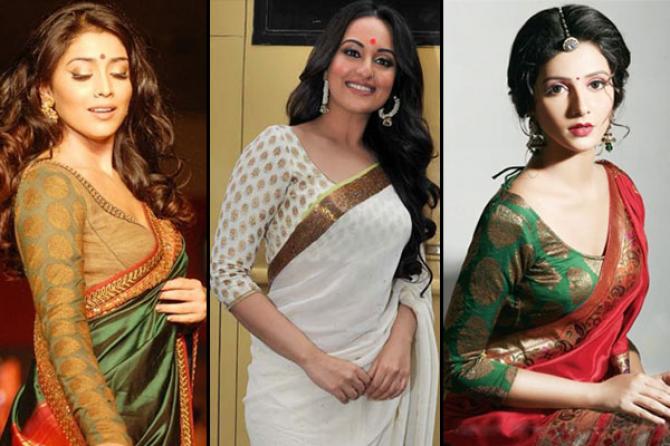 Net sarees are popular as a party wear and if you wish to stand out in the crowd, it is important to look special and out of the world. To attain the right look, it is thus important to pair up your saree with the right blouse. As per the latest fashion trends, women can choose full sleeved blouses for their net sarees. Also read Full Sleeve Blouse Designs for Net Sarees
There are quite a number of designs and styles available in full sleeved blouses. One can choose the blouse based on the design of the saree. Let us now have a look at some of the latest in the full sleeved blouses for the net sarees.
The Brocade Blouses: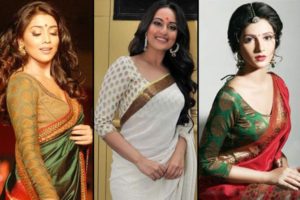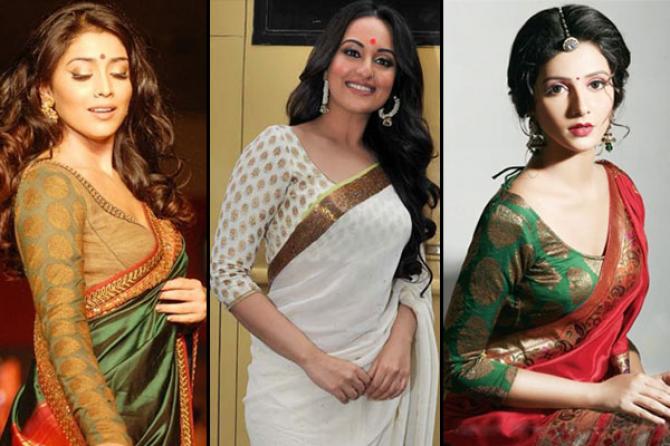 The brocade blouses are very much in this wedding season and the silk material of brocade makes the wearer look quite stylish. These blouses go very well with a net or a silk saree.
Cholis with Embroidery: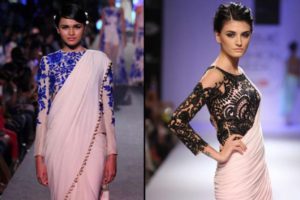 If you are planning to wear a plain net saree, then you can pair it up with a rich full sleeved blouse that has embroidery all over it. This look is quite in this season and you can walk in elegance when you pair up your saree with a fully embroidered choli.
Long Full Sleeved Blouses: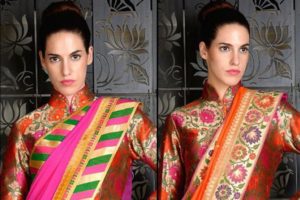 Whenever we speak about the full sleeve blouses, we cannot stop thinking about the elegant long blouse design. This has been a very popular trend in the recent times and the same was also seen at the fashion shows. If you wish to look traditional yet stylish, then this is what you need.
Full Sleeved Net Blouse With Embroidery:
If you want to show off a little of your skin, and yet want to look elegant, then choose the full sleeved net blouses that come with embroidery all over. This certainly looks classic and trendy at the same time.
The Full Sleeved Velvet Blouse: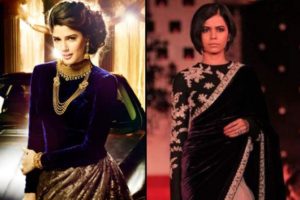 Velvet is never out of fashion. One can choose simple plain full sleeved velvet blouse, or one with a little embroidery on it. Whatever your choice is, you certainly are going to look stunning.
Full Sleeved Princess Cut Blouses: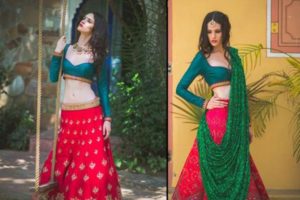 If you wish to wear a full sleeved blouse, then it is time you try one that comes with a princess cut. Such blouses are quite classy and versatile. This blouse shows off your tender neck and adds the much needed feminine touch to your outfit.
High Neck Full Sleeved Blouses with Embroidery: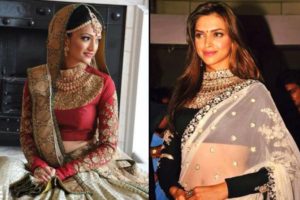 The last in your list is the high neck embroidery blouse that has the embroidery just near the neck, which looks just like a choker neckpiece. These kinds of blouses are ideal for weddings or can be worn over a lehanga too.
Now that we have learned about some of the latest and trendy full sleeved blouses for your net sarees, it is time you make your pick. Do remember to stick to your style when you are shopping for these blouses. Whatever you choose, you would certainly stand out in the crowd.