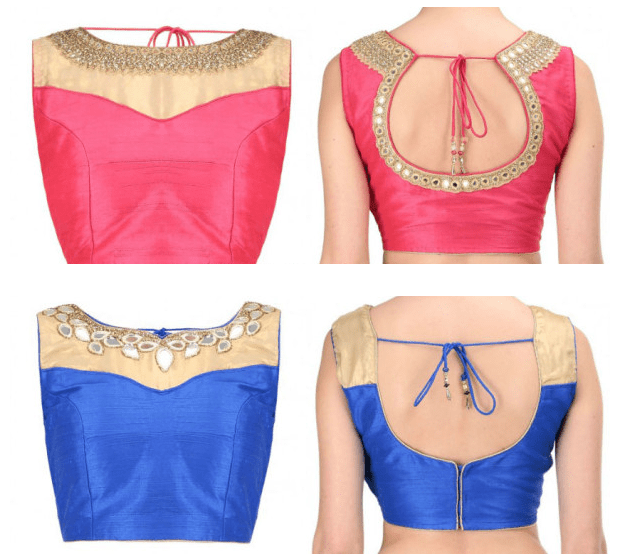 Boat neck blouses have always been in trend. If we look back, we can find various designs of these that are again coming back with some minor tweets. While there are many designs in boat neck blouses to choose from, one has to take a little care to choose the design that suits their style and the saree they are going to pair it up with. Read about Best Boat Neck Blouse Designs for your sarees
The popularity of the boat neck blouses has been increasing day by day. These are indeed considered as the needed changes to the boring blouse designs. These blouses can be styled in many ways so that they can add an extra charm to the saree you are wearing. Boat neck blouses can be paired up with simple or even party wear sarees. These make the wearer look elegant.
Let us now have a look at some of the boat neck blouse designs that are quite classy and trendy.
A simple boat neck blouse: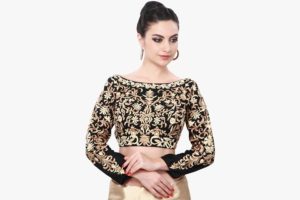 These blouses are quite simple and one can choose from the plain or the printed blouses that are available. These are ideal as everyday wear and go well with cotton sarees.
A blouse with a sheer fabric: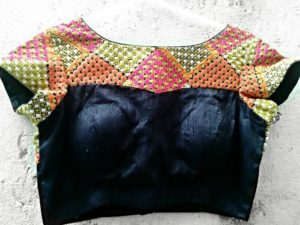 If you wish to choose a blouse that is not that simple, you can choose the boat neck blouses that come with a little sheer fabric on the top. There are also blouses that have laces too. So, choose one accordingly.
Boat neck blouses with embroidery: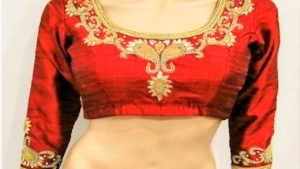 If you are looking for an elegant blouse to be worn on your plain saree, then this is the blouse you need to choose. Most of these have transparent sleeves and come with heavy embroidery near the neck.
Boat neck blouses with stylish patterns: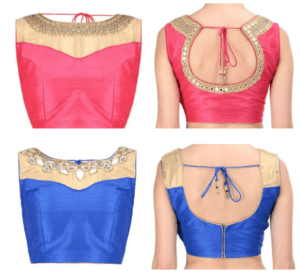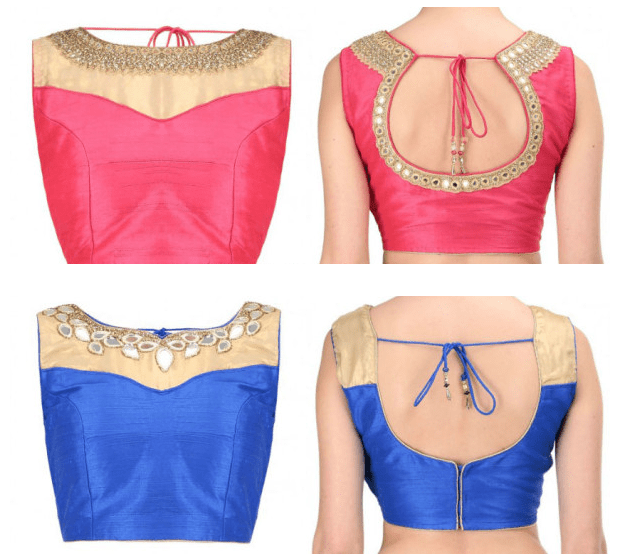 While there are many variations of the boat neck blouses, the back of the blouse adds an additional charm to your personality. You can look amazingly stunning when you are wearing a blouse that has a stylish pattern on the back. Some of the most common patterns that one can choose from are the triangle, V shape, keyhole, etc. The back of the blouse too can be highlighted with a little embroidery or a piping.
Blouses with stone work: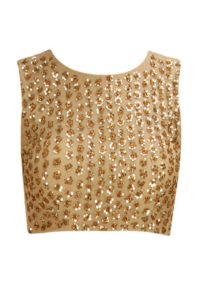 Gold blouse with stone work on it is the ideal party wear blouse. This kind of blouse can be paired up with a number of sarees that you have in your wardrobe. A must have in every women's collection of blouses.
Full embroidery boat neck blouse: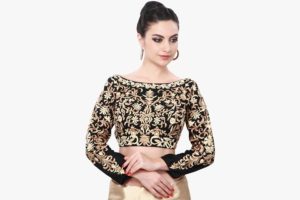 If you wish to shine and shimmer when you step into a party, then choose the boat neck blouses that come with full embroidery. These kinds of blouses would make even a plain and sober saree look wow.
The above mentioned are just a few of the boat neck designs that are a must have. While there are many more to explore, one needs to choose the blouse based on their comfort and preference. If you are confident about carrying a simple boat neck blouse with elegance, then do not think twice, just go for it.