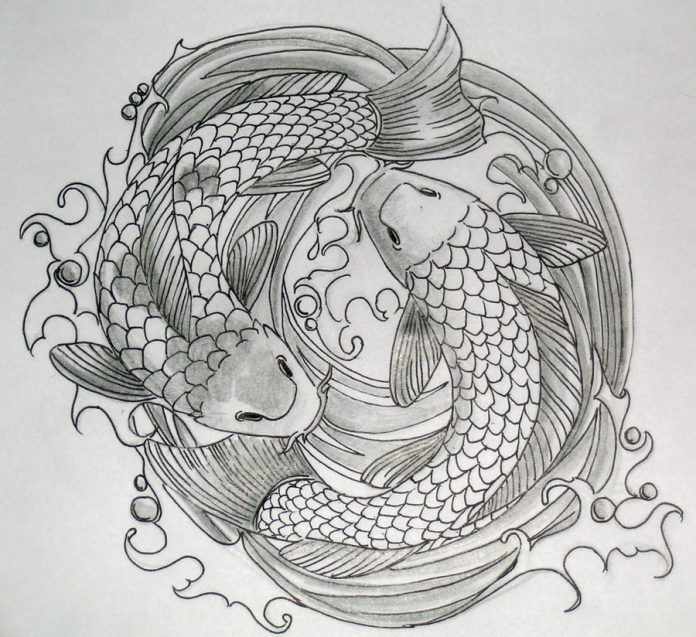 Selfless, empathetic and intuitive are the most dominant characteristics that Pisces born people possess. The term Fish Out of Water comes to mind, walking, living and breathing, of course! Misconstrue them for the unfamiliarity of their surroundings, and you will stand corrected, because they are everything but that. If you're looking for a permanent connection with your star sign, then a tattoo might just be what you need. Fish out your favorite tattoo and flaunt it. Know That Fishy Tale tattoo designs.
1. Gold Fish Maybe?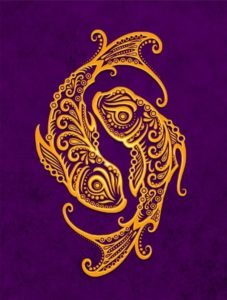 If you're the bait that reaches out into the far-fetched ocean of Pisces tattoos, and you happen to get a grip on this one make sure you run that hook deep enough. This tattoo is one of a kind. The intricacies that go into inking the tattoo are aplenty, but don't let that hold you back. You know how they say, No Pain, No Gain? Maybe now would be a good time to use these priceless truths of life as a safety net.
2. Eye See You Two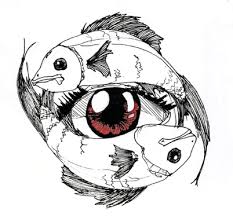 For someone who's looking for a tattoo with a deep rooted meaning, we seem to think that this is the one. If you find coherence with our interpretation of this, then you should get it straight away. Encompassing the world as you know it is your star sign through which you see the world around you. A take on how you see things as opposed to how things in reality really are. Pretty deep, isn't it?
3. Yin Yang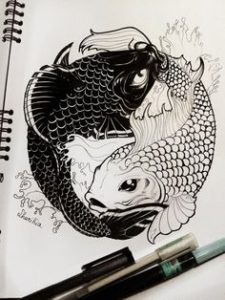 In the epic battle of wits, who stands a chance to emerge victorious- The Good Angel or The Bad Angel? What happens if The Bad Angel gives The Good one a thorough beating? Who will swoop in and save the day? Maybe not swoop in per say, but more like slide in, flip around and show who, Who's the boss. That's where the ubiquitous Yin Yang tattoo would come in handy, reminding you of which side to tip towards.
4. Geo Printed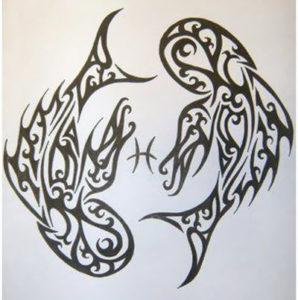 Swimming along with the other fish mainstream might just be too mainstream after all, don't you think? So why don't you switch it up a bit and opt for Geo printed Pisces tattoos? They would entail a great deal of pain, but hey, the end result would be this stunning tattoo etched on your skin, so why not?
5. For the Frilly Folk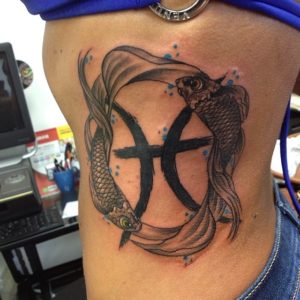 This tattoo heroes the underlying sign of the pieces symbol which is the H you see in the middle. Encircling that are two fish which seem to form a circle. This could mean life comes full circle. The blue dots add in a little color to this majestic piece of art. Dare to ink it? That's the only question.
6. Show Me Your Scars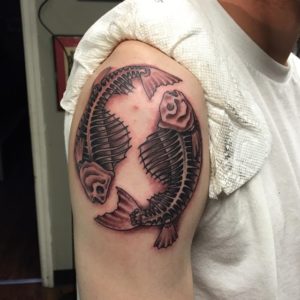 So this tattoo can be elucidated in multiple ways. It could mean that you are opening up your soul to someone by exposing the truths you hide behind your walls. It could also represent pain or suffering that one might have faced. A tattoo can never be just a tattoo, the pain has to be worth something more than just ink on your skin.
7. Monochrome is Back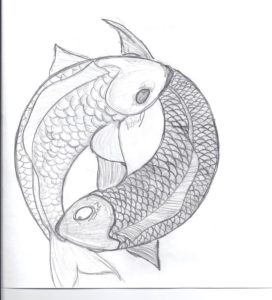 Scales, shells and fish. This tattoo touches upon everything that resembles the sea. If you find a connect with the ocean or water in general, then this tattoo is a definite way to channel that connection. It has a calming, yet alluring aura to it which is captivating beyond a doubt.
Tattoos which are rooted in your soul often bear the most significance. Reel in your favorite tattoo from our catch for the day!