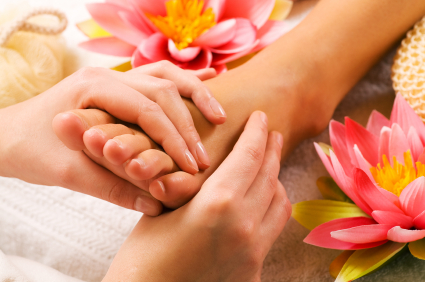 Summer is here. The beach, the pool, the picnics and not to mention long drives to middle of nowhere await you. Time to ramp up style. Pull out short shorts and tiny skirts. Team them up with those beloved flip flops and sandals.
Did harsh winter leave back ugly cracked heels? Never fear, Ybibo is here to save the day .We have some DIY Foot Homemade Scrub remedies for you which will make you look and feel like a diva.
Cracked feet occur due to dryness and dirt. The fissures become longer and rougher over time.Its best to start early and choose for treatments to get rid of the fissures.Going to parlours for pedicures and manicures may seem like a costly affair when the same results can be achievable at home.
Why a Homemadescrub?
Homemade scrubs are economical
They are free from the chemicals and preservatives
You control quality of ingredients
It is fun doing a foot scrub DIY at home with all the natural ingredients and store it and use it when required.
DIY Foot Homemade Scrub
Required:
A bowl
A spoon to mix
A jar to store the foot scrubs
Ingredients used
White sugar – 1 cup
Baking soda- 2 tsp
Olive oil – 2 tsp
Honey- 2 tsp
Optional
Jojoba oil – 1 tsp
Essential oil- A few drops
Method
Add white sugar in a bowl. Sugar is used as the base for this scrub. It is an exfoliant,
Next add olive oil and mix well with a spoon, avoid using hands Olive oil is an excellent moisturiser. It washes off clean without leaving any trace of oiliness.
Then add baking soda and mix again.Baking soda is a natural exfoliant and cleanses the skin. It maintains the Ph balance of the skin to ensure moisturisation.
Drizzle in the honey. Blend till all the lumps are removed. Honey is anti-ageing and nourishes dry parched skin.
You may add jojoba oil and essential oil to give the scrub a nice fragrance Voila, the foot scrub is ready. Store it in a jar in a cool dry place. The mix should last you for 2 weeks
How to use
Use this scrub before or while taking a shower
Massage in circular motion and concentrate on the rough spots.
Once you rinse your feet, your feet will remain moisturized because of the oil .
This scrub can be used on hands as well.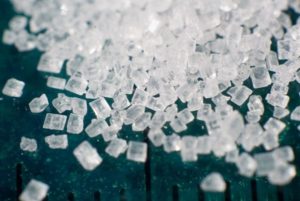 This scrub will leave your hands and feet feeling smooth and nourished. Constant application can really make a difference. You may also make use of a pumice stone to buff out the fissures.The pumice stone removes dead skin cells for deeper penetration of moisture.
After using this scrub you can apply moisturiser on your feet and apply vaseline on top of that. To get maximum benefit wear socks to seal in the moisture. You can do this at night time.This routine of scrubbing and moisturising will surely lead you to silky soft feet and hands.
Remember to give your feet a good scrub every day and you will have youthful soft skin. A rocking pedicure will just make you stand out in a crowd.
Photo credit: Lauri Andler(Phantom) / Foter / CC BY-SA