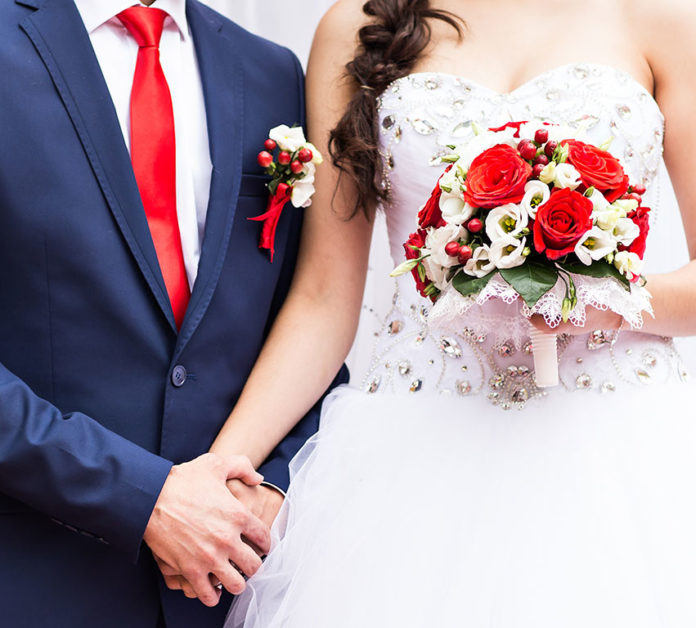 Relationships usually end in marriage and those of celebrities are watched keenly by fans who want them to get married. Those in love now will ring the wedding bell soon.
Celebrity marriages are the cynosure of the public eye. People are curious to know about the private lives of the celebrities and their marriages are also celebrated by all and sundry. The fans go ga-ga over such marriages and spend hours browsing through photographs of these celebrity marriages. The year 2019 has also witnessed several such marriages and fans were treated to a lot of fun and frolic.
It is nice to know about celebrities who get married in 2019.
Marriages of celebrities are much noticed by the fans and those who are dating get speculated about whether they would tie the knot. Much curiosity is felt about it and these celebrities are watched all the time. In fact, it is difficult to hide their private life.
After Deepika Padukone married beau Ranveer Singh and Priyanka Chopra tied the knot with Nick Jonas there are more celebrities who did the same. In fact, fans hope that 2019 will ring the wedding bells for their favorites. Those who happen to be dating are hoped to tie the know soon and whether they will or not, but the point is that they happen to be s close to each other that the inevitable will happen hopefully, that is the wedding.
Anushka Shetty – Prabhas
According to the grapevine, 37-year-old star Prabhas is no doubt dating actress Anushka Shetty, with whom he has shared screen space in films. Also, Prabhas' uncle and popular Telugu star Krishnam Raju have confirmed that his nephew will be getting married this year. They are part of the group of celebrities who get married in 2019.
Hina Khan – Rocky Jaiswal
Television actress Hina Khan, who happens to be the first runner-up of Big Boss 11 is rather glad her relationship status with Rocky Jaiswal is no more a secret. There is much speculation about whether they would be getting married soon.
Varun Dhawan – Natasha Dalal
Varun and Natasha have been often seen together at airports, movie launches as well as restaurants. The couple may, in fact, tie the knot soon.
Salman Khan – Iulia Venture
2019 will be the most memorable year for Salman fans if he does decide to take the leap and also get married to his rumored girlfriend.
Read also: Salman Khan Fitness
Ali Fazal – Richa Chadda
The "Fukrey" stars did recently reveal that they are dating each other. Will wedding bells ring soon?
Nargis Fakhri – Matt Alonzo
There is rumor afloat that the Bollywood actress is now dating Hollywood director Matt Alonzo. But hopefully, the question that arises in the mind of the fans is " will there be a wedding soon"?
Ashmit Patel – Mahek Chahal
Based upon reports, these lovebirds have in fact known each other for 12 years and had started dating in 2015. The two of them did also participate in a reality show, Power Couple. Will they marry soon? Naturally, the fans are curious about the outcome of their relationship.
Marriages are no doubt made in heaven as they say, but celebrities do decide for themselves about their marriage. After courting for a long period they then tie the knot. Celebrities who will get married in 2019 will indeed draw much attention from their fans who will be very happy about the outcome of their relationship.