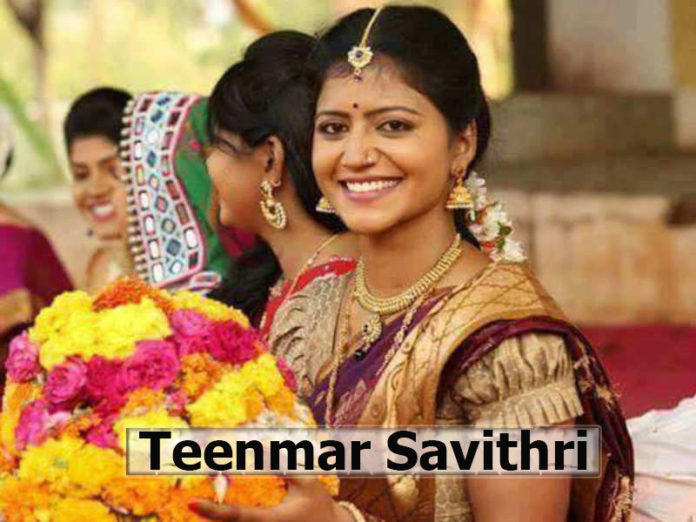 Big Boss Teen mar Savithri has much to contribute in terms of professionalism and talent. The audience much admires her and she has proved herself well.
Cine stars and Bigg boss stars are very popular indeed. They draw much admiration from the audience and their personal lives are exposed to the public. People are curious to know more about them. Bigg boss 3, celebrity,teenmar Savithri is very famous for her role in the TV series.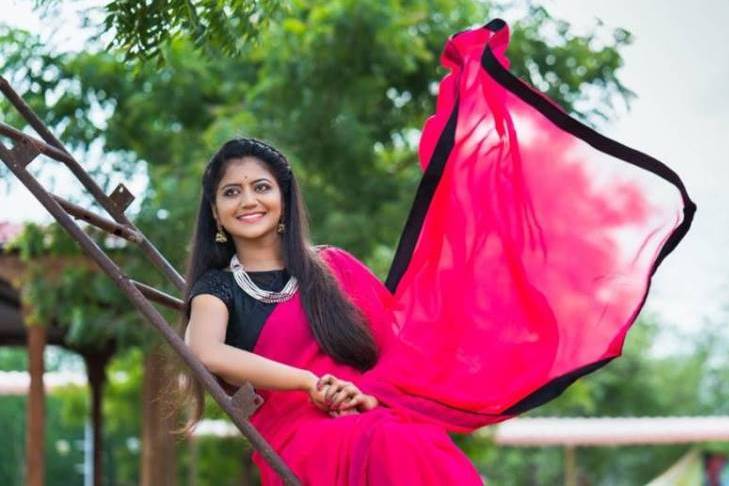 Bigg boss 3 Telugu Contestant:
Bigg boss 3, celebrity,teenmar Savithri has indeed become a household name and is very popular on the well-known TV show Teenmar. She and Bithiri Sathi would be the hosts. Their Telangana dialect and funny conversation which helped the show become popular in Telugu regions. Savitri's actual name is Shiva Jyothi before she stepped into the showbiz. She is used to studying nursing but discontinued after realizing that her core interest was not in medicine.
But with her skills, Savitri has become an excellent newsreader in Telangana. Now, she has got a chance to participate in the hugely popular as well as a controversial TV reality show Bigg Boss 3 Telugu which is indeed going to be telecast on July 21 on MAA TV.
As an Anchor in V6:
Teen mar Savitri Shiva Jyothi is well known as a TV anchor who is seen in the V6 channel. Her actual name is Shiva Jyothi, and she belongs to a middle-class family. She, along with her skills, became a popular newsreader in Telangana and is no doubt known as Teenmar Savitri Shiva Jyothi.
Bigg boss 3, celebrity,teenmar Savithri Her popularity has rather increased with the show she did with Bithiri Sathi in VC6 Channel. It provided her with an excellent reputation for her anchoring career.
Now she is soon going to be seen in Bigg Boss Telugu Season 3 which is going to start in July on 21st. This will provide her with more opportunities. It is interesting to know more about her biography, profile, marriage details.
Before starting her career as a newsreader, she joined the nurse course. But she discontinued her degree in nurse and also entered into the media field. Teenmar Savitri is of course seen on the television screen as a newsreader in V6.
The show gave her great popularity and fame for her voice as well as the slang she exhibited in the show. Later seen in some shows, which have given her a positive response from the TV audience.
Her date of birth is 14th February, and she was born in Nizamabad, Telangana. She is 52 Kg in weight, and her height is 5 feet 2 inches. Her eye and hair color is black.
Shiva Jothi, who is also popularly known as V6 Savithri, was born to a couple of Rajamallesh and Yashodha. Her father is an RMP doctor in their village named Nagampetta in Muppakal Mandal, Nizamabad district.
Education:
Bigg boss 3, celebrity,teenmar Savitri mother is a beedi worker. Teenmar Savitri completed her primary education in her hometown. That is till 7th Grade she completed in Nagampeta which is her birthplace, and from 8th to 10th she walked 8Kms to study and complete her SSC. Then her Intermediate at Armor.
As her father is an RMP doctor who wishes her daughter to become a nurse. She did join BSC Nursing in Hyderabad Yashoda, but due to various reasons, she discontinued the course there and then completed her degree from the Open University. Later on, she began her career as a news presenter in V6. She is married to Ganguly Mantri.
her degree from the open university. Later she begins her career as a News Presenter in V6. Teenmar Savitri Shiva Jyothi also known as V6 Savitri, got married to Ganguly Mantri.
Also, read: Bigg Boss Actress Punarnavi Bhupalam