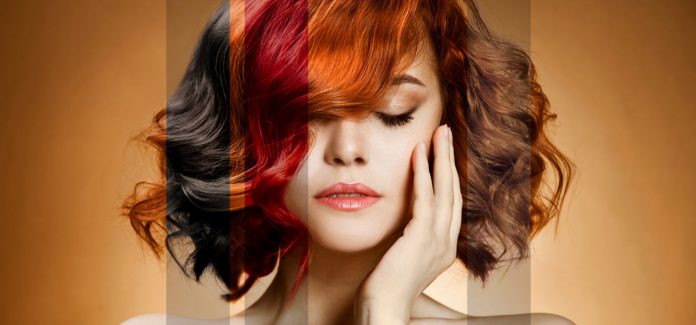 Brown is the new orange, understand your hair and make all the difference. Your hair is your favorite accessory. You can twirl it, curl it, highlight it, style it and even pamper it! Your hair is your best friend. Sometimes, you crave for those long, luscious and exotic locks, while at other times – you wish you had those funky, smooth and admirably short cuts. It's a natural girl thing to want to feel different and do it by getting new hairstyles! Here, we list five new hair colors and styles. Allow your hair to look more beautiful, livid and definitely more dazzling. Read about Chocolate Brown Hair Color Ideas.
Shaded Chocolate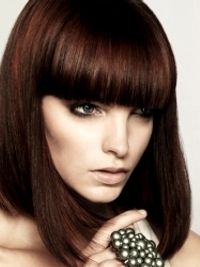 Have sandy brown hair? Have the natural brown and think it's just one shade away from the 'perfect' brown? Then, this hair color is the best hair color for you. While you may be skeptical of transforming your natural locks to this color; by just getting some deep chocolate highlights you can have a completely different look!
Walnut Brown with a Caramel Dash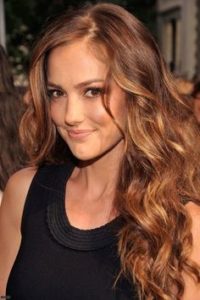 For those natural brunettes, get some caramel highlights to bring out your eyes. Have you ever complained that your hair gets worse and you always have bad days? Well, get this hair color and learn how it is not so! By having a walnut brown layer and caramel highlights, you'll be able to have hair that shine in the morning sun.
Classic Brown with Neon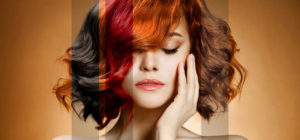 Are you in the mood for something adventurous? Try out this unique combination! Color your hair brown and add some neon highlights! Add greens, pinks and if feeling more dangerous than even a blue! A very Jennifer-Anniston 1994 haircut goes along the best with this haircut as it allows you to feel à la mode, confident and definitely very much in vogue.
Espresso with a Layered Haircut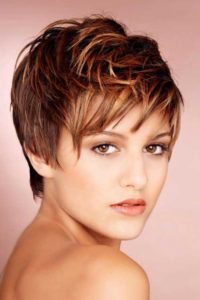 If you're a coffee lover, just reading "espresso" has probably got you excited. And, trust us: this haircut will get you going places. Espresso is also one of the most talked about runway colors. Espresso colored hair with a layered haircut is a flamboyant hairstyle. This hairstyle also works well with all types of clothing. It suits, evening wear gowns and cocktail dresses the most. Read more about Winter Hairstyles
A Classic Brown Pixie Haircut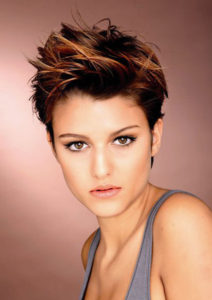 Sometimes, you may not be sure if you wish to get highlights or not. Fear not; for in such cases, you can dye your hair brown completely get a cute, pixie haircut. A pixie haircut makes your face look more petite. This allows your cheekbones to be highlighted. There are also additional perks of getting this haircut. The right blush will make your highlighted cheekbones appear rosier. Thus, allowing your haircut to create the desired magic, and also reward you with the much needed hair color change. Know about Funky Hairstyles
For those lovely brown-haired beauties, it's important for you to feel comfortable with all what you wear. The right haircut will instill you with this self-assurance and confidence. The combination of the right haircut and hair color will allow you to enthrall, marvel and leave a perpetual effect.