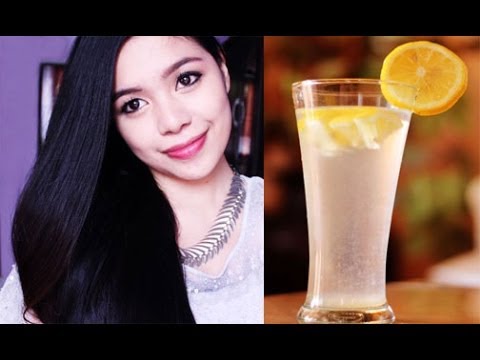 Benefits Of Lemon Juice For Hair
Lemon is indisputably one of the best fruits one can add to the beauty regime. This citrus fruit has packed with vitamin C, folic acid, vitamin B and other minerals like calcium, phosphorus and magnesium. When all these minerals have applied to your hair, it helps hair growth and decreases problems like dandruff and hair fall.
When you use this ingredient on the hair, it is best to mix different natural ingredients too, therefore that it the acidity in the lemon juice does not make the hair dry. One can add rose water, honey or egg white to lemon juice.
On the other hand, allow the liquid to soak in the hair for only 15 minutes. Ignoring the timer will leave the hair looking bleached. Today, Yabibo shares with you some of the perfect reasons why you need to use lemon juice for hair. Take a look on Benefits Of Lemon Juice For Hair:
Treats The Scalp
Use this beautiful & natural gift of nature to better remove the dead cells from the scalp. Massage the scalp with a piece of fresh lemon. Rinse the hair after 5 minutes. It benefits the scalp from feeling itchy and also promotes a pleasant smell in your hair.
Straighten Thy Locks
In the bowl, add two tablespoons of coconut oil. Add the juice of one entire lemon to the oil. Unite the two ingredients and refrigerate it. When the paste turns thick, apply it evenly to your hair. Comb the hair with a wide tooth comb and wash after 15 minutes. This little trick using lemon in the hair will leave the tresses looking silky and straight.
Drive Dandruff Away
Oily Scalp? Trouble No More One of the best home remedies to use an oily scalp is applying lemon juice. The liquid will absorb the excess oil and simultaneously will not adversely affect the sebaceous glands unlike chemical options available over the counter. It is a saviour for people who resent their oily hair.
Dandruff is one of the many queries faced by every second person. To reduce dandruff naturally, add the juice of one lemon to the bowl.Mix water with the juice and apply this mixture on your hair and scalp. The acidic nature of the fruit will eliminate dandruff from the follicle in no time.
Lemon For Hair Growth
A combination of olive oil, coconut oil & lemon juice would promote hair growth. Together with increasing the length of your hair, these three ingredients will make your hair look thick and add to its natural shine.
Split Ends Everywhere?
Split ends are a threat and one of the worst hair problems. Split ends make the hair look ugly & unhealthy. To get rid of the split ends massage them with a mixture of lemon juice & olive oil. This procedure should be done once in three weeks to see wanted results.
Bleach Your Bangs
If you do not want to waste money on chemically treated products to colour or dye your hair, then have a look at how you can use lemon juice on your hair.
Wave Goodbye To Hair Fall
Do your suffering from the hair fall, rinse the hair with a combination of lemon juice, vinegar & salt. These three ingredients would end all your hair problems in no time.
Lice Problems?
Lemon is high in citric acid that helps to clean the hair from lice; it's equally useful on their eggs too. So wash the child's hair with a solution of lemon juice and vinegar to solve this menace.
Condition Your Hair
A simple conditioner recipe is a mix of fresh lemon juice and coconut water. These two natural ingredients will help to soften and look after your tresses.