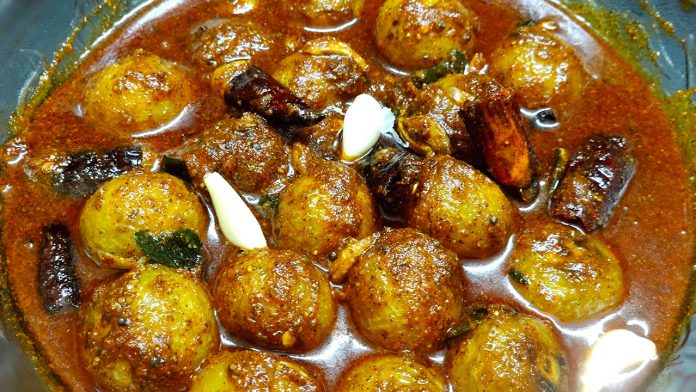 Amla pickle recipe or Indian gooseberry pickle
we all know that an amla also called as Indian gooseberries are rich in vitamin C and Antioxidants. for this reason amla is good for treating arctic. They are good for digestion too. We usually have amla as a candies after the lunch or dinner. Here we tried to bring out how to make Amla pickle and how to store them.
INGREDIENTS TO PREPARE AMLA PICKLE
(Measuring cup used, 1 cup = 250 ml)
Main ingredients:
Amla or Indian gooseberry (small or bigger) : 400 gms
red chili powder or lal mirch powder : ¼ cup
turmeric powder or haldi : 1 tsp
rock salt or sendha namak : ½ cup or add as required
For tempering:
sesame oil : ½ cup + 3 tbsp
mustard seeds : 1 tsp
fenugreek seeds or methi ke dane : 1 tsp
asafoetida or hing : 1 tsp
INSTRUCTIONS PREPARE AMLA PICKLE
First wash the amla in water. Dry them with the kitchen napkin. There should be no trace of the moisture.
If small amla, keep whole, since seeds are very small.
If big sized, then chop and discard the seeds.
Take amla in a large bowl.
Add the red chilli powder, turmeric powder and rock salt. Mix all very well.
In another pan, heat the sesame oil first.
Then add mustard seeds & fenugreek seeds and allow them to splutter.
Then add the hing. Stir and switch off the flame.
Let the oil cool completely and then pour it over amla marinated with the spices. Mix very well.
Spoon the pickle in the sterilized jar.
Close tightly with the lid and keep the pickle in a dry corner of your kitchen for 7 days.
After every 2 to 3 days, give the pickle bottle or jar the good shake or stir with a clean dry spoon.
The amla pickle would be ready after 7 days.
Once the amla pickle is ready, keep in the fridge or at room temperature.
In cold climates, you can keep outside. In a hot and humid climate, keep in the fridge. Serve amla pickle with any indian meal of your choice.
Now the amla pickle is ready for serving