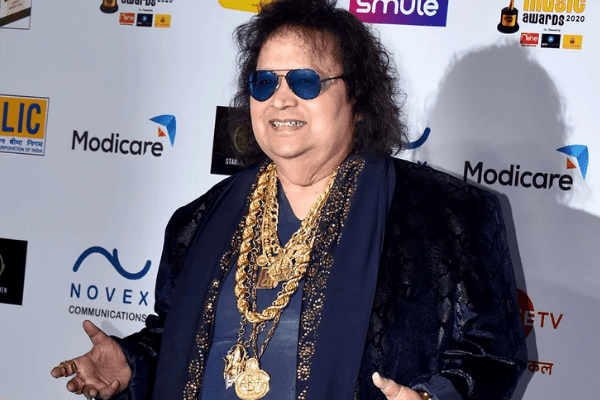 Bappi Lahiri's parents were also musicians and this naturally influenced him a lot. Bappi Lahiri's fame was on account of his parental background and his own talent.
Singer cum composer Bappi Lahiri passed away in Mumbai on 15 February at the age of 69. Doctors at CritiCare hospital said Lahiri passed away following multiple health issues. He was in fact initially admitted to the hospital for a month prior to being discharged on 14 February. The music composer was admitted to the hospital last year after having tested positive for coronavirus.
Bappi Lahiri fame was world-wide. Bappi Lahiri's parents were musicians themselves and thus Bappi grew up in that environment.
Eminent personalities hailing from all walks of life did pay their tributes including PM Narendra Modi, actors Ajay Devgn, Akshay Kumar, and composer AR Rahman. Legendary musician Bappi Lahiri passing away meant a lot to Kajol, her mother Tanuja, singer Alka Yagnik and a number of celebrities who arrived at Lahiri's house in Mumbai to pay their last respects.
Best known for popularizing disco music to the Indian mainstream, the singer was indeed fondly known as Bappi da and did experience huge success in the 1980s and 90s. He in fact earned the title 'Disco King' due to his work on films such as Disco Dancer, Namak Halaal, Dance Dance, and Commando.
Lahiri was famous for his music not simply in India, but internationally as well.
In his career spanning more than five decades, he has worked with famous musicians such as Lata Mangeshkar, Kishore Kumar, and even international stars such as Lady Gaga and Akon.
While so much is known about Lahiri as a public figure, there are still some things that are not well-known about him.
His real name Was Alokesh Lahiri Bappi Lahiri, or Alokesh, and born in 1952 in Calcutta.
He began playing the Tabla at age of 3! And Lahiri was trained in music by his parents Aparesh and Bansuri Lahiri.
Kishore Kumar happened to be his maternal uncle. Music surely does run in this family. Lahiri's parents were indeed trained musicians.
He sued American R&B Singer Truth Hurts for copying his music bits of Lahiri's song.
Bappi Lahiri happened to be a familiar figure for several admirers as his trademark gold chains that he wore for luck and as well as sunglasses. He was known for his songs in several films of the late 70s-80s. Singer-composer Bappi Lahiri popularized disco music in India in the 80s and 90s.
Another interesting facts are that Bappi Lahiri started playing the Tabla at the age of 3. This is why Bappi Lahiri's fame resounds far and wide.
CritiCare hospital director Dr. Deepak Namjoshi informed the press, " in January, Bappi Lahiri was brought into the hospital for a chest infection and Obstructive Sleep Apnea. He was admitted here for 29 days, including 18 days he was in the ICU. He then recovered well and his parameters were stable and he was undergoing pulmonary rehabilitation. On Monday, February 14, he was given a discharge. He stayed at home for about one and a half days, and then his health started deteriorating and his family called us up, so we rushed to his residence with an ambulance. He was here around 11:30 pm on Tuesday, and very critical, we tried reviving him, but he ultimately passed away around 11:40 – 11:45 pm on Tuesday night."
The cremation will be taking place on the arrival of Bappa (his son) from Los Angeles tomorrow mid-morning. His family sought love and blessings for his soul. The statement was signed by his wife Chitrani Lahiri, Gobind Bansal, and children Bappa Lahiri and Rema Lahiri.