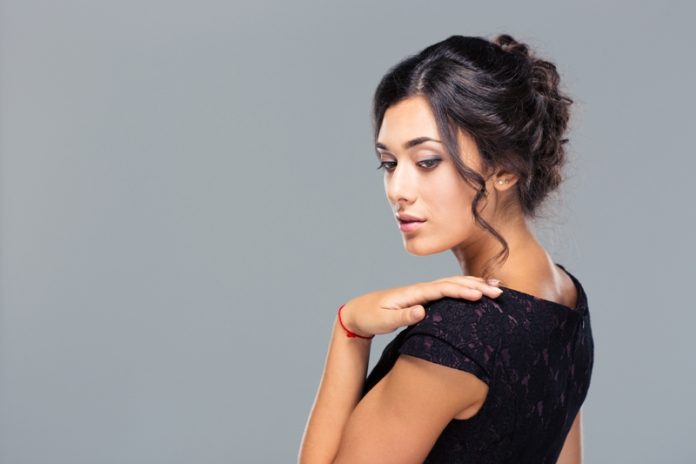 The New Year brings forth new designs in fashion and women love to adorn themselves in the latest fashion wear. Indeed 2018 has a lot to offer and women all over the world and even celebrities are donning wear that does prove that 2018 will indeed to be a popular year for fashion trends.
The start of a new year does inevitably bring with it an entire collection of fashion trends and one tries out to be a go-getter in the world of fashion. Wow! Does sound exciting indeed!
One must recall that 2017 has indeed offered a lot in term so fashion and the same is hoped of 2018. Fashion trends keep changing and women like to keep in step with them. From the power suits that women loved to wear to orthopedic-styled sneakers that did protect one's feet. Much more are in the offing in 2018.
Here are few of them:
1. Structured Suits:
These will be very popular and wearing them with an attractive jacket will make one the cynosure of all eyes. As a woman, you like to look your best at all times.
2. Skinny, Matrix-Style Sunglasses:
These will indeed make you stand out in the crowd and one can try them out if one is fashion conscious. Andy Wolf Ojala Sunglasses are also available. This summer these glasses will be a good buy.
3. White Boots:
These are perfect now with jeans and also with dresses come spring. They are in fact already an editor, street style based star, and also celebrity favorite. Dress up in style as one must certainly look one's best in 2018.
4. Cotton blend socks wear:
These will be very comfortable for summer. Hot weather can be nagging and one must make oneself comfortable.
5. Tube tops:
This is indeed a modern wear and one need not worry about age etc. Wear it in style. These are a modern wear for your wardrobe indeed as tube tops will look good on you.
6. Tights:
These were out of fashion at one time but are in fashion again. Wear them this coming season. Highlight your leg curves with them.
7. Jewelry:
Trendy jewelry is available to look good this year. One can pick and choose what suits one's taste. Jewelry accessories are important as dressing up well includes jewelry as well.
Fashions keep changing and one has to keep abreast and be on the lookout as to what is trendy in 2018. For those who are very fashion conscious, it is important for them to try out new fashion wears. Women, in particular, are very fashion conscious and to spend money to spend money on clothes to look good and please the opposite sex as well.
Conclusion
A woman always tries to make the best selection of clothes and every year she spends time in sorting out her wardrobe to get the best wear of the season. She does not mind spending as she loves to look perfect in perfect outfits!