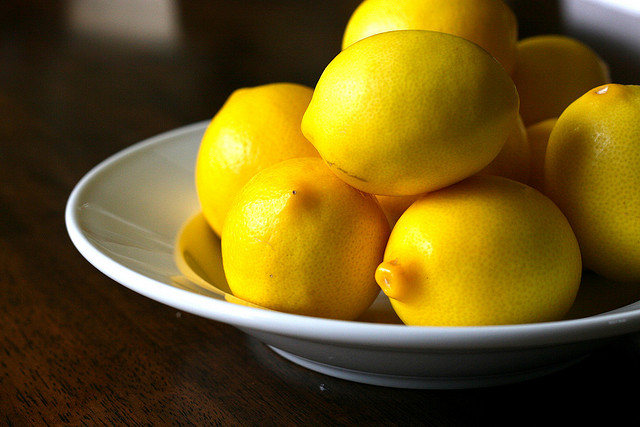 Your kitchen must have lemons on hand, which we might use for lemonade or for a crunchy fried chicken recipe. We are used to adding this smallest citrus fruit to add zest to our meals. Regardless of all this, the fruit has enormous power on the skin. Packed with vitamin C and antioxidants, lemon offers exciting benefits for your skin as well as your quality of life.
7 Tips Lemon Can Make Your Skin Glow
There are a few easy tips in lemon can help the skin. Use some of these recipes to get rid of your skin issues at home. Below explained are 7 Tips Lemon Can Make Your Skin Glow
Pimple marks
Lemons have an wonderful range of beauty benefits. For some of the people lemon juice can cause irritation so try not to use them on open pores. Try to rub lemon rind lightly on the face and then after 20 minutes wash off with lukewarm water. It is better to avoid using around the eyes. The antioxidant found in lemon peel detoxifies the skin to a greater extent. The lemon peel helps various skin problems such as wrinkles and acne.
Exfoliates Skin
The anti-bacterial properties of lemon and honey can act as a great cleanser. Try mixing one tablespoon of lemon juice with 1/4 of yoghurt or curd. Next add one tbsp of honey into the constituent. Apply this uniform paste on your face. Let the mask stay for 15 minutes and later rinse off with lukewarm water.
Face mask
You can even try another lemon exfoliate beauty recipe for your skin. This can even lighten your skin overtime. Take two tbsp of brown sugar in a bowl. Then add 1 egg white and 1 tsp of lemon juice. Mix the ingredients well. Apply the exfoliating paste into your skin using your fingers in circular motions. Next allow the paste to stay on the skin for 10 minutes. Try to use lukewarm water to rinse your face and then apply moisturize. These are some of the easy ways lemon can help your skin.
Perfect moisturizer
If you are looking for ways to reduce the excess oiliness off your face then apply lemon juice directly on your skin. If you have a sensitive skin then you should skip using lemon juice as it can affect it . However if you have dry skin and want to make it soft and supple , then try mixing a few drops of coconut water with few drops of lemon juice. The coconut water has the power to hydrate your skin while the lemon juice will brighten your skin.
Elbow And Knee Bleacher
If you are conscious about your elbow and knees appearing dark then simply rub them with half of a lemon every day. They can even remove the dead skin cells from knees and elbows.
Removes black heads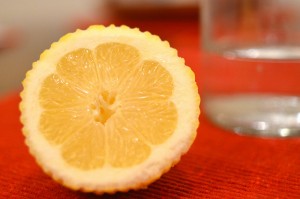 This may sound too good to be true but yes indeed lemons are antibacterial that does make it an innate alternative to treat acne. Just take a slice of lemon and try squeezing the juice on to your face. Allow it to stay on the skin for 10 to 15 minutes. Lemon juice reduces their occurrence as well as the severity of blackheads. Try to rub the lemon juice directly on the affected area every night until they disappear overtime.
Vitamin C
Lemons are rich in Vitamin C as well as citric acid which can lighten or brighten the skin when used overtime. Vitamin C is an antioxidant that neutralizes free radicals and helps boosting collagen production.
Photo credit: Chiot's Run / Foter / CC BY-NC