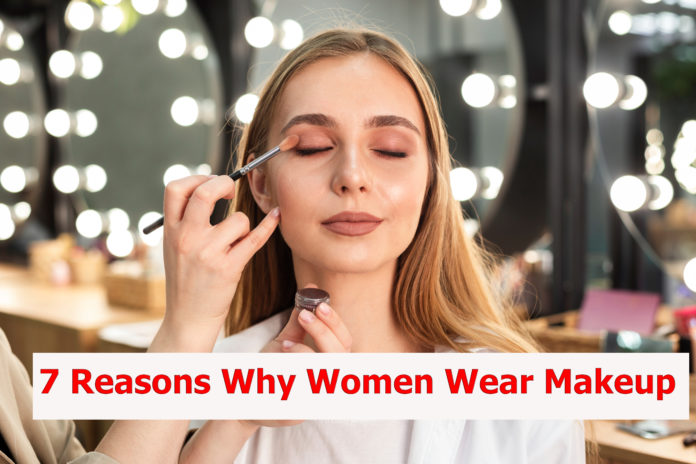 Makeup is very important for women to attend any party or event. The world over women who uses make-up to enhance their looks. They spend money and time on improving their overall appearance.
The use of cosmetics is popular among women. Many young girls and women indeed love using cosmetics as they feel confident as well as beautiful.
Women desire most to look young and beautiful and use make-up generously in order to improve their overall appearance. Women wearing makeup, party wear makeup look attractive at get-togethers. They spend money and time on getting the right make-up style.
1. Media Influence
Media does influence the make-up of women. Women learn a lot about how to use make-up. Media exposes women to beauty products today than ever before.
2. It Is Historical
Makeup is time immemorial. The history of wearing makeup goes back centuries. Even in ancient times, women have been putting on makeup to enhance their beauty. Even in ancient times, women used make-up particularly those in the upper strata of society. In ancient Egyptian civilization women used make-up. Even today, women belonging to different strata of society do use make-up in some form be it henna or other products.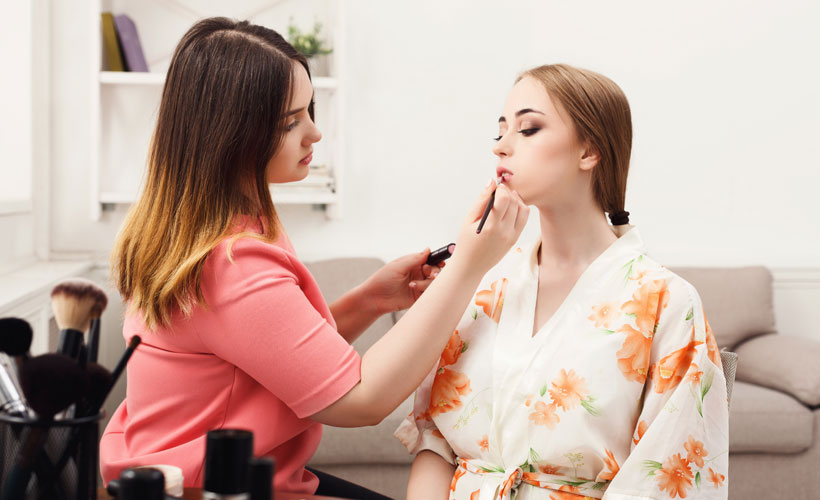 3. Cover Something Up
Women want to look good and feel insecure and unattractive in case they suffer from dark circles under their eyes or marks that do show up easily in case of less sleep the night before. Women also use makeup to lighten their faces and camouflage other spots, such as pimples, some scars, and uneven coloring. Ugly spots on the facial skin can mar looks. Make-up covers these spots.
Women do not hesitate to send money on their looks. They visit beauty parlors to improve their looks. Even Hairstyle matters to them like make-up.
4. Social Acceptance
Every single individual does deserve to feel good about their body as well as appearance. Women are often judged by their outward appearance. Women like to improve their self-esteem. Make-up improves their personality. They d use cosmetics to look good.
Many women and young girls tend to dress up as well as wear makeup to get compliments from other women rather than men. Social acceptance, pressure, and nature in women are meant to attract others, play a vital role in the use of makeup.
Make-up has become a social requirement for several women. They feel comfortable socializing with their make-up on.
6. Bonding Experience
Wearing or experimenting with makeup is done by females. Several make-up products are made use of. They learn good techniques for applying make-up. This is a bonding experience for mothers who teach their daughters how to use make-up. Mothers and daughters share a special bond. Daughters learn a lot from their mothers and that includes the use of make-up.
7. To look, Young
Many women do wear makeup to look younger and some young girls to look older than their actual age. A woman may prefer makeup to look more youthful and give her a "glow". She uses makeup products to hide early aging signs, such as wrinkles, sagging skin spots, blemishes, and lines. Some teenagers or young ladies may use makeup to make their appearance more mature than they are to look older. Women wearing makeup, party wear makeup does so to look young. Looks do matter to women. They like to draw the attention of the opposite sex.
Women wearing makeup, party wear makeup do so to look fresh and full of energy be it at the workplace or a party. Here you can also read Simple Makeup Tips for Teenage Girls.
Make-up makes a woman glow and shine. It makes her feel confident about her looks. Naturally, appearance does matter.