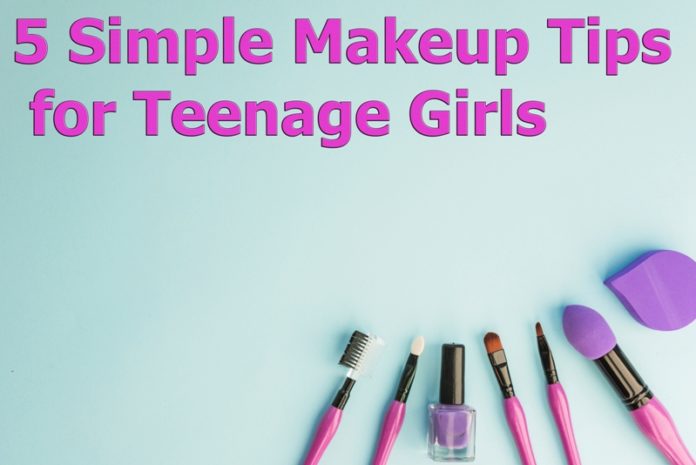 Make-up for teenagers has to be carefully done for them to look attractive. The choice of products does matter and they need to avoid a jarring look.
Makeup is indeed a great tool that does helps accentuate the best spots and provides natural beauty a boost. Makeup, girls' makeup does matter to teens.
1. Pre-Makeup Skin Care:
Skincare and makeup are related as they go hand-in-hand. The skin of teens is sensitive harsh makeup can affect it.
• The teen has to clean her face using a gentle cleanser.
• Then a toner that will rather help settle the pores and prepare the skin.
o Finally, cleansing, toning and moisturizing routine and hydration of the skin making use of a good moisturizer that is not too heavy but will hydrate.
2. Less Is More:
Makeup, girls' makeup has to be subtle. The less make-up is the better the look.
• Avoiding foundation, unless required to hide certain blemishes is preferred.
• In that case, a concealer can also do wonders.
• Foundation can make the teen's overall makeup look too heavy. The make-up can appear unnatural and fake. A foundation can be used for a very special occasion.
• It is better to select a foundation that is light and will not melt all that easily.
• A tinted moisturizer can be used.
3. Choosing the Right Shades:
Makeup styles for teens do play an important role in their looks. The right colors of make-up have to be chosen.
• Foundations, concealers and tinted moisturizers are available in a variety of shades that match various skin tones. The teenager has to choose make-up that matches the skin tone. This will ensure an attractive look.
• It is better to go in for a new shade of foundation, concealer or tinted moisturizer by applying it around the jawline. Trying it out on the back of the hand may not result in a true match.
• A good time to check the shades is in the day time when the teen can pop out of artificial light and see how it looks on the skin.
4. Lipstick Or Lip Gloss:
Based on one's overall look, the teen can decide on a lipstick or a lip gloss.
• A lip gloss does aid a more youthful and fresh look to your teen's makeup. It is light and more natural.
• A lipstick may at times look too heavy or made up. It can also mean that there are more chances of creasing or drying out the lips.
• In case the teen is wearing a shimmery makeup overall, it is best to tone it down thus using a light or nude lipstick.
• If the overall look is fresh and natural, a lip gloss will add that touch of glamour.
• The teen can also make use of a blush or lip tint instead of going all out with a lipstick or lip gloss.
Here's Seven Best Shades of Maroon lipstick.
5. The Lash Tricks:
Depending on the place the teen is visiting, there are various styles to wear on an eyelash.
• Blue, as well as green eyes, will look best with brown mascara.
• Dark eyes will look best with a darker shade of mascara.
• To give the lashes a lift, use an eyelash curler at the root of the upper eyelashes. Follow it up with mascara in an upward motion.
Teen makeup is all about keeping it fresh and light. The teenager has to purchase appropriate products and follow a healthy diet and skincare basics.
Makeup, girls' makeup needs to be natural.