7 Beauty Benefits Of Orange Peel Powder
#orangepeel #beautybenefits #orangepeelpowder #orange #beautycare
We are likely to reject the peel of orange after eating an orange. Well, after reading this post, you would not attempt to do so! For orange peel, powder has the excess of benefits. The rich antioxidant quality of orange works wonders on skin & hair. Orange peel powder is a need if you are looking forward to a glowing skin and lustrous hair.
It is very easy to prepare this astonishing peel powder at home. All that you want to do is, dry the orange peel under the sun for a day or two, grind it & store it in a cute container for future use. Orange peel powder is effective in dealing with various skin conditions, and it has also used as a necessary ingredient in many cosmetic products. 7 Beauty Benefits Of Orange Peel Powder.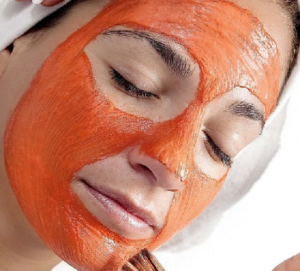 Lightens Skin Tone:
Since orange peel has loaded with citric acid, it works as a natural bleaching agent. This magical powder can be actually used to relieve the skin tone. It also brightens the skin. Mix some number of peel powder with milk powder, apply it on a face and leave it for 15 minutes.Wash it off with ordinary water to see the changes.
Makes The Skin Glowing:
Make a face mask of the orange peel powder & honey. Apply this mixture on fresh face, let it dry. Wash it off with ordinary water. This face mask helps to get rid of tan and leaves the skin glowing!
Unclogs the skin pores:
Following a daily skin, care management helps to reduce closed pores that are a result of oil, dirt & other impurities. A face mask with the orange peel powder and yogurt would help. This mixture helps to unclog the pores and will also reduce the appearance of blackheads.
Remedy For Pimple And Acne:
Orange peel powder contributes to eliminating all sorts of impurities from the skin. A mixture of orange peel powder and rose water reduces the breakouts of acne and pimple and makes a skin pimple free.
Eliminates Scar Marks:
Due to its astonishing lightening property, orange peel powder works wonder in diminishing any type of scar marks.
Slows Down Aging:
A mixture of the honey, turmeric, & orange peel powder is an excellent way to treat fine lines & wrinkles. The antioxidant quality of orange makes the skin look youthful and combat against aging.
Works Great On Hair:
Orange peel powder is an attractive remedy for dandruff. It also fights hair loss and improves healthy & shiny hair. It helps to wash the scalp and acts as a good conditioner.
Photo credit : Google search