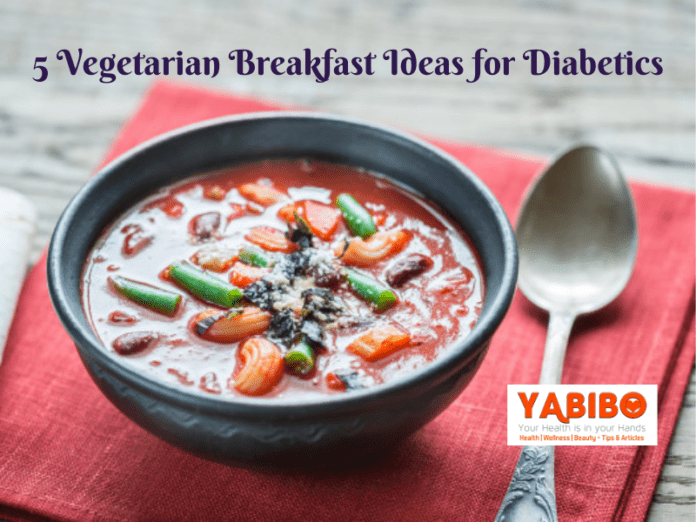 Indian breakfast for diabetics is well planned out for its nutrition and is part and parcel of diabetic breakfast recipes. A nutritious breakfast aids in coping up with daily chores.
Several diabetics do struggle every day to keep their blood sugar in control. They have to decide hard as to what they need to eat and not to eat to ensure their blood sugar levels do not spike. Many believe that if you eat less or skip a meal it will help with controlling their diabetes. As a diabetic, it is necessary not to skip a meal, especially, breakfast.
Breakfast is the most essential meal of the day, and needs to be nutritious, healthy and also contain protein, fat, vitamins as well as minerals along with the right complex carbs to start the day well. It is important to feel energetic at the beginning of the day. Healthy and satisfying Diabetic Breakfast Recipes are mean to keep a person fit.
What to eat for breakfast if diabetic?
A diabetic needs to go in for foods that contain a low glycemic index (GI). Glycemic Index happens to be a measure that ranks carbohydrates as well as food that does contain carbs based upon their effect on blood glucose levels. Carbohydrates with low-GI are more slowly digested, absorbed as well as metabolized by one's body which in turn helps the blood sugar level to rise slowly. It also lessens the risk of heart diseases as well as type 2 diabetes. 
Some Indian food has a low glycemic index such as bajra, broken wheat, ragi, barley, jowar, oats, wheat, buckwheat, soybean, brown rice, lentils, chickpeas, kidney beans, fruits as well as vegetables, and those high in fiber such as carrots, broccoli, zucchini, mushrooms, cauliflower, green peas, tomatoes, as well as green leafy vegetables such as methi, drumstick leaves. It is better to replace unhealthy or starchy foods and go in for high fiber and non-starchy ingredients instead. There is an Indian breakfast for diabetics as well.
Some other simple ways in which you can maintain a diabetic-friendly diet is by broil, bake, or stir-fry one's food. Avoid fried food, processed food, and sugars. Consume most of the daily fats moderately from raw nuts, olive oil, fish oils, flax seeds canola oil, 
whole milk as well as avocados instead of other trans-fat foods.
Diabetic Breakfast Recipes are meant to be planned and taken help as they make cooking easier. It is possible to have healthy meals that are filling as well as tasty. 
1. Diabetic Friendly Porridge and Kanji Recipes
Ragi and finger millets are very rich in dietary fiber, calcium, as well as essential amino acids. It is rich in fiber and keeps the cravings at bay and thus keeps blood sugar in control. Ragi Kanji Recipe, Jowar and Vegetable Porridge Recipe, and Jolada Ganji Recipe are easy and quick to make.
2. Vegetarian Black Bean Pasta
This is a tasty dish and is worth having for breakfast. It is a healthy meal.
3. Veggie Nicoise Salad
This salad does combine some of our favorite ingredients in one dish. It contains hard-boiled eggs as well as kidney beans and is full of daily required protein.
4. Lentil Sloppy Joes
This is a vegetarian-friendly recipe, worth trying out for its taste and nutrition. Lentils are very good for health.
 5. Grilled Veggie Pizza
Grilling the veggies and thus having sizzling flavor makes this dish very delicious. It is tastier to have it by sprinkling olives or pine nuts before adding the cheese.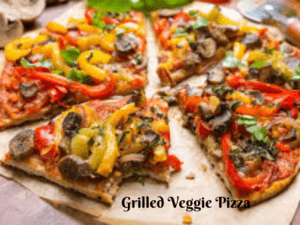 Conclusion
These diabetic breakfast recipes are worth trying out. Breakfast is an important meal and it should be well planned. A nutritious meal at the start of the day provides much-required energy to carry out daily chores.
Also Read, Is Corn Flakes Good For Diabetics?