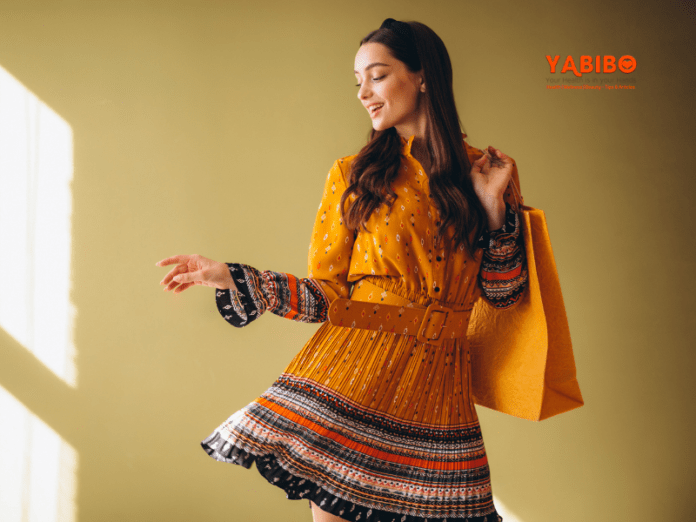 How a married woman should dress is a question that several newly-weds are faced with particularly in the presence of their in-laws. What matters to newly-wed is how to look beautiful after marriage?
Brides do want to deck up well even after their marriage. They do make a conscious effort in deciding what they need to wear on occasions or various other wedding ceremonies. In other words, they do plan their post-marriage wardrobe as they want to look good at all times. They still are blushing brides.
Guests at functions do comment on how a married woman should dress. Now the question that arises is what should a newly married woman wear every day at home? How can she balance western with ethnic wear in order to please her in-laws and still avoid looking like an 'aunty'.
How to look beautiful after marriage? 
Jackets
A newlywed can wear a favorite sleeveless blouse but she is not sure whether her in-laws will like it or not? Then perhaps she can throw on a shrug or a jacket?
She can also wear her favorite top as well as jeans and cover it up with a long jacket. Once you step out of the house with one's hubby, she can remove the jacket and flaunt her pretty clothes. This way she can ensure that her in-laws are happy and she gets to have her own way too.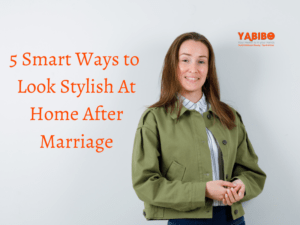 Silk jackets with delicate embroidery will enhance one's glamorous look and can be paired with ethnic wear. For one's western wear, invest in some nice shrugs and jackets in darker colors and these will l go with almost every dress.
Tunics
A newlywed would like to look romantic and sexy on a date with her husband but at the same time, she needs to avoid the wrath of her mom-in-law as far as her dress sense is concerned. How? Then she needs to dress up in a knee-length tunic as well as leggings. Ditch the leggings the minute a person steps out of the house and then surprises the husband a little. Sheer stockings also look great and it is worth investing in a good pair for oneself.
Stoles
At times, in-laws insist on you wearing a dupatta at home. Then why not brighten up the wardrobe with some vibrant colored stoles? These stoles can be tied up in different ways and look fashionable even at home. A multi-colored stole does look amazing with a plain white Kurti and blue jeans. Similarly, a black-colored stole can rather be paired with nearly all sorts of Kurtis. A stole can indeed cover up the shoulders if a person is wearing noodle straps
Skirts
The full-length cotton skirt can be paired with a collared short Kurti for a  lazy Sunday holiday. It will indeed not be too casual or too dressy either in case friends or relatives decide to drop in unexpectedly. Skirts also let a person breathe freely and move with ease while looking stylish yet all covered-up.
Kurtis
If the newly-wed does fancy wearing salwar kameez daily, then purchasing some beautiful Kurtis in different styles is a good idea. A Chinese collar Kurti, a Kurti with flair, or perhaps an empire line Kurti, or even a short Kurti are a few of the options a newly-wed can try out. These can be paired with leggings, jeggings, or even fitted pants. Jewelry in the form of a Kada, earrings as well as cocktail rings can add grace to the attire.
Also Read, Top 10 Most Beautiful Indian Bridal Sarees Looks.
Conclusion
Getting married does not mean the end of fashion sense or having to be restricted by in-laws. Fashion choices can be made to enhance one's attractiveness. It is possible to be smart and stylish.
This answers the question of how a married woman should dress?