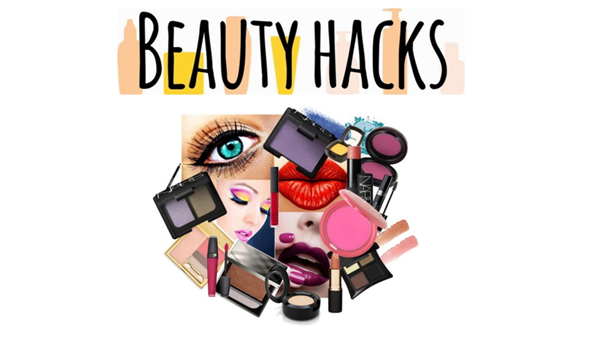 The below infographic image will give the surprising information related to 5 Extraordinary Beauty Hacks To Try Out.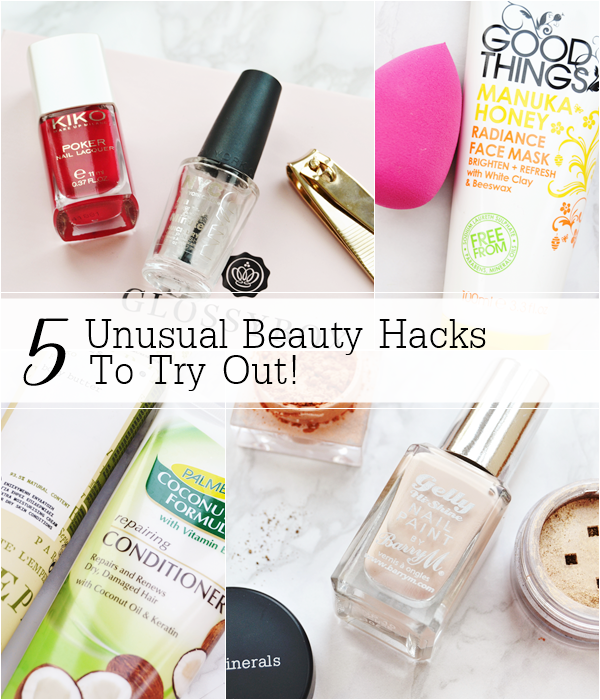 Image Source: www.makeupsavvy.co.uk
5 Extraordinary Beauty Hacks To Try Out
Remove face masks with a Beauty blending sponge:
For those who face the problem with acne and blemishes, as well as those who don't care for the pancake type of makeup and generally use their fingers to apply a total, natural looking foundation, the makeup blender is the perfect option.
 This makeup sponge applicator has 360 degrees of usable surface and its curves fit the contours of the face exactly, in order to help you achieve a flawless complexion. It helps you apply primers, moisturizer, foundation or BB Creams, full coverage blemish concealer and under eye concealer, liquid blush and also contouring and highlighting products.
You see, the beauty blender sponge gives you everything from sheer coverage to a buildable full coverage, by working as a blending tool. Its revolutionary elliptical look makes application foolproof by allowing you to permit hard to reach areas like around your nose, under your eyes, between the lips and chin.
Use body cream or conditioner as shaving cream:
This may be one you have already known of, but as I use it so often and love it I thought it was worth full. This is as simple as slathering on hair conditioner or a body cream over your legs and then shaving them. This makes the razor glide over the skin with ease, and also it leaves your skin soft and not in need of extra moisturizing.
Revive mascara with a saline solution:
Just add few drops of saline solution like the way which are used to clean and soften contact lenses to the tube of mascara. And, warm up the tube by scrolling between the palms for minutes. This will help in getting rid of any clumps and will also thin the solution. Take caution and do not to add more drops as it will make the solution very thin and difficult to use. Just check by adding 3- to 4 drops depending on the amount of mascara left inside the bottle.
Use a Makeup box lid as a manicure or nail polish rest:
Science has said in recent years that dental floss may no longer be a necessity for gum health (which we aren't believing just yet), but it's becoming an important tool for killer nail art. Yep, your old waxy mint strip can help you create fun designs with your Manis.
Use glitter loose eye shadow over nail polish:
The idea of this is to paint your nails as normal, apply a small amount of loose eye shadow powder or fine glitter to the bottom of the nail, on the skin and not the nail itself, then blow over the still drying nail polish. This creates an amazing effect that can be sealed with a clear top coat to stop it washing off.
The above 5 Extraordinary Makeup Hacks are the very intrusting tools when you are ready to use beauty hacks.