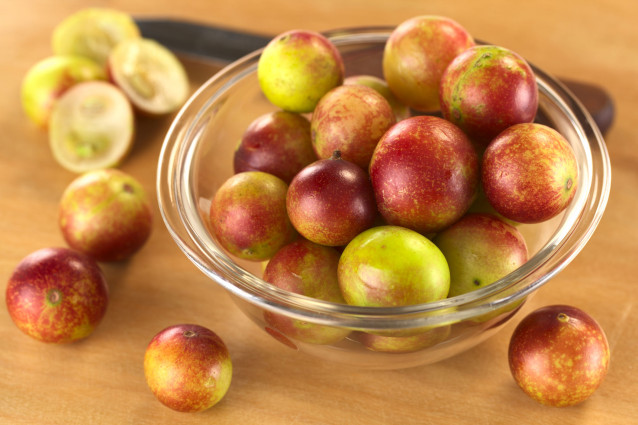 The following infographic will show you the 5 Best Reasons To Love Camu Camu. It is an exceptionally nutritious fruit with a variety of potential uses.

Image Source : www.gaiahealthblog.com
What Is Camu Camu?
Camu is the actual name of a bush that grows in the Amazonia Raniforest of Peru. It produced powerful berries about the size of a grape with red skin.
Reasons To Love Camu Camu
Vitamin C Content:
Camu is chock full of vitamin C and it is 60 times more per serving than an orange! A teaspoon of Camu Camu powder has 1180 percent of your recommended daily intake for vitamin C, which is important for gum health, among other functions in our body.
Inflammation:
In one study, 20 male smokers drank Camu Camu juice or took vitamin C tablets daily for a week. The group who took Camu showed a decrease in some markers for antioxidants and oxidative stress at the end of the study, compared to no change for those who had vitamin C tablets.
 Antioxidant Action:
Antioxidants, including vitamin c and anthocyanins, are one of the strongest benefits of Camu.
Alluring Appearance:
The Camu bush produces beautiful cherry-like fruit, stained with hues of red, purple and green.
Convenient To Use:
This fruit can be found in powder and extract form, perfect for adding nutrition to your morning smoothie, or to water or juice throughout the day.
                  The information will show you the 5 best reasons to love Camu Camu. And fruit we can used as powder form as well as raw fruit.