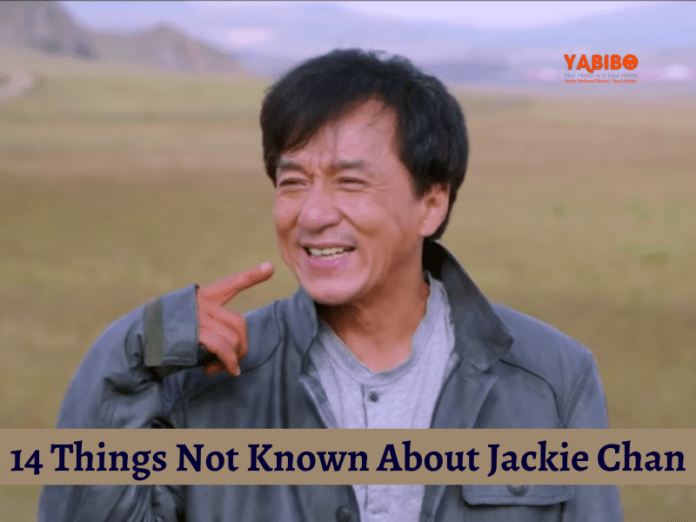 Jackie Chan movies are very popular as he is a versatile actor in his own right, Jackie Chan comedy movies are enjoyed by all and sundry. He did well at the box office.
Within 60 years Jackie Chan has done remarkably well in his career as an action hero. He has appeared in over 150 films since the 1960s, choreographed as well as performed his stunts, enthralled Hollywood with his performances and superb acting talents. Fans love watching Jackie Chan movies.
1. He is a trained opera singer and Cantopop/Mandopop star
Jackie did qualify from an opera academy at a young age and also learned singing along with kung fu lessons. He has come up with 11 studio albums, nine compilation albums and also received Japan's Best Foreign Singer Award. He sang at the 2008 Beijing Olympics closing ceremony.
2. He did a comedic adult film in 1975
 The comedy adult film he acted in was known as All in the Family.
3. It took him 34 years to do his next sex scene
He does nude scenes.
4. He refuses to play villains
This approach is quite similar to that of Chuck Norris.
5. He was a stuntman in Bruce Lee's Fists of Fury and Enter the Dragon
Known as Chan Yuen Lung, Jackie along with a few of his China Drama Academy classmates known popularly as "Seven Little Fortunes" did often use their acrobatic and acting chops as extras for movie studios.
6. Jackie was not the best martial arts or drama pupil
His sifu (master), Yu Jim-Yuen, says Jackie was "not one of the best, but the naughtiest, yes."
7. Jackie Chan's stage name was "Become the Dragon" for a while
Willie Chan (no relation?), a Hong Kong producer, liked Chan's stunt work and recruited him as an actor. Trying to model him after Bruce Lee, he briefly took that stage name, until everyone realized he was nothing like Bruce Lee.
8. Jackie Chan invented the comedic kung fu genre
His former teacher knew that this would be so. After being unable to adopt the super-serious Bruce Lee persona, Jackie had a breakthrough with the comedic Snake in the Eagle's Shadow, a film in which he was able to have complete control of his stunts. Jackie Chan comedy movies did well on the cinema scene.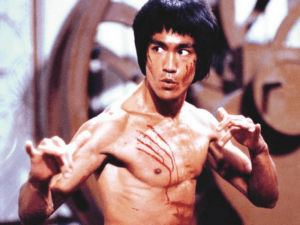 9. He has been blackmailed by the Triads
In 1983 he did break off a contract during the filming of Fearless Hyena Part II and director Lo Wei did try hard to keep him in line. Eventually, peace prevailed. The movie was of course terrible.
10. He does all of his stunts
These did impact Jackie in many ways. While he was shooting The Accidental Spy, his tailbone was hit so hard that it did cause temporary partial paralysis. This is the only tip of the iceberg.
Also Read About, 22 Facts about Quentin Tarantino
11. He came very close to death during a pretty mundane stunt while jumping onto a tree
"I fell past the tree and hit the rocky ground head first. A piece of my skull cracked and shot up into my brain, and blood poured from my ears. The production team quickly got on the phones to try to find the nearest hospital that could do emergency brain surgery, and eight hours later, I was going under the knife. The operation was successful, and I recovered quickly — even though there's a permanent hole in my head now, with a plastic plug there to keep my brains in."
12. He has the unofficial record for most takes for a shot
On the occasion of filming Dragon Lord, it took him over 2,900 takes to get a shot for a particular scene that involved Jianzi, a game of shuttlecock soccer. But he got it in the end.
13. He does not like Rush Hour
Jackie does not comprehend American humor and also does not appreciate the action scenes. He also said that he had no idea whether a movie will do well in America as he does not understand the American audience at all.
14. Only two things scare him
He is scared by needles and public speaking.
Conclusion
It is fun watching Jackie Chan movies