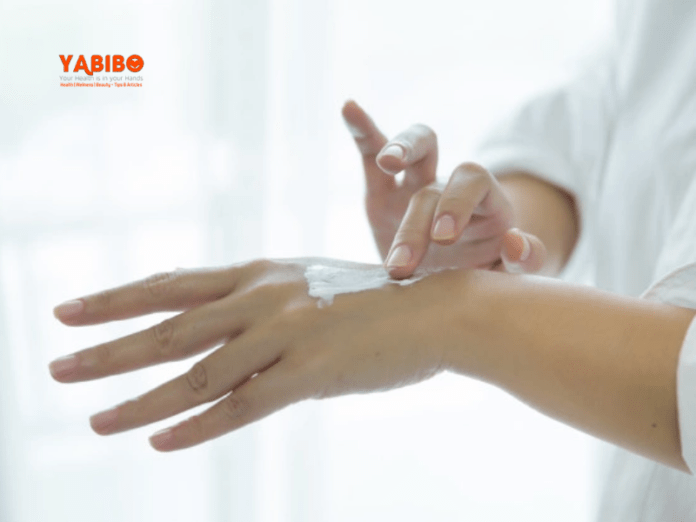 Home remedies for dry skin can be used to protect skin from harsh winter and other chemicals. Extremely dry skin on the face is a problem faced in harsh climates and home remedies can help treat it.
Dry skin is a problem and that is too dry skin on the hands. There are home remedies for dry skin. In fact, extremely dry skin on the face can be also treated by these home remedies.
1. Use Gentle and Natural Moisturizers
Those affected by dry skin can try out natural moisturizers, such as pure vegetable oils and so forth. Several commercial moisturizers are irritating, drying, as well as harmful ingredients, such as alcohol, fragrances, mineral oil, preservatives, as well as propylene glycol.
2. Virgin Coconut Oil (VCO)
Pure coconut oil has indeed several beneficial properties for one's skin. It is rich in lauric acid, which has antibacterial properties. It is also great for dry, cracked hands as it hydrates. It is a weak type of sunscreen, which does block around 20 percent of the sun's UV rays. Ultraviolet radiation damages skin and causes dry skin and hyper-pigmentation.
3. Sweet Almond Oil
Sweet almond oil is good for people who are suffering from dry as well as sensitive skin. It has been extensively made use for making cosmetic products on account of its moisturizing as well as soothing properties.
Also Read, Miracle juice recipe for Glowing skin.
4. Sunflower Oil
sunflower plant. It is Sunflower oil rather cold-pressed and made from seeds full of vitamin E, a moisturizing as well as the anti-aging vitamin. The skin can absorb it easily.
5. Soften Hard water 
In case of the need for a free and simple method of softening hard water, boiling is the best option. Heating allows the water to cause certain minerals, such as calcium carbonate, to settle at the bottom of the pot.
6. Use a Humidifier
Another way to Dealing with dry cracked hands is to make use of a humidifier. A humidifier helps add moisture to the air at home. This device helps treat dry skin and also decongest airway passages, as well as ease the symptoms of the common cold and flu.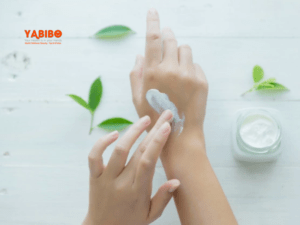 7. Exfoliate the Hands
Exfoliation does help get rid of old, dry, and rough skin. This process also does reveal fresher, softer, as well as smoother skin.
The two major types of exfoliation are physical as well as chemical.
For dry, cracked hands, chemical exfoliation is better as this contains enzymes or acids (alpha hydroxy acid and beta hydroxy acid) that dissolve and loosen dead skin cells.
Compared to physical exfoliation, it does produce uniform results and involves scrubbing the skin.
8. Use Mild Laundry Detergents
Commercial laundry detergents do contain several ingredients that are not only drying but can also be harmful to one's health. Few of these harmful ingredients do include:
Phosphates
Sodium lauryl sulfate
Formaldehyde (also known as formalin)
Sodium Laureth sulfate
Chlorine bleach
Dioxane
Optical brighteners
Quaternary ammonium compounds
Fragrances
Nonylphenol ethoxylates
Dichlorobenzene
Benzyl acetate
Dyes
Why not use natural products such as?:
9. Baking Soda (Sodium Bicarbonate)
This chemical compound is often made use of as a bleaching agent. It brightens clothes by making them white or colored clothes, including bathing suits. It will not damage your washing machine.
10. Borax (Sodium Borate)
Borax happens to be an effective stain as well as odor. It is useful in getting rid of urine stains and odor, and this is a the reason why some mothers use it to soak baby cloth diapers.
As it does not get absorbed by the skin, it is often considered nontoxic if used only in limited quantities. It can also help treat certain skin problems.
11. White Vinegar
Like baking soda, you can also use white vinegar to brighten and whiten clothes. It is gentle and calming on the skin but powerful enough to get rid of residues left by laundry detergents and bath soaps.
Conclusion
These popular home remedies for winter dry skin are very useful for healthy skin.