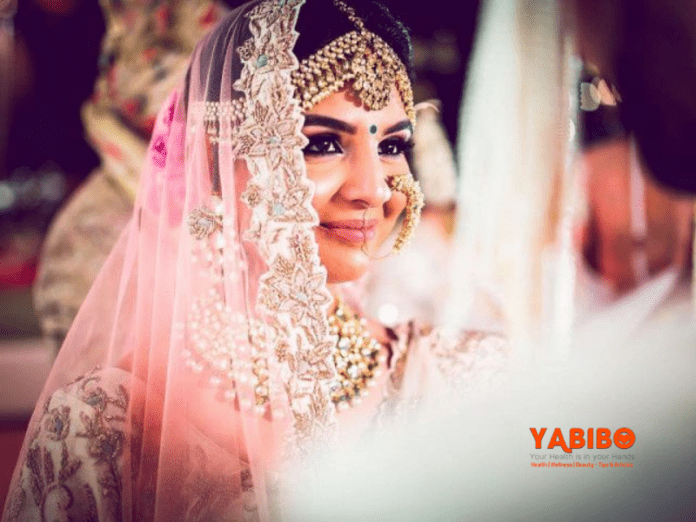 Bridal make-up needs to consist of the best wedding makeup products and bridal make-up tips for makeup artist are very important and careful selections needs to be done of them.
Wedding day is much photographed. Much needs to be done also such as seating arrangements and music to catering and décor. Few aspects of planning tend to take a back seat, including one's wedding day makeup.
As far as makeup goes, we're almost positive you'd want to avoid as many blunders as possible (pictures last forever, right?), so we've tapped some of the beauty world's most knowledgeable experts for all of their wedding day makeup dos. Bridal makeup tips for makeup artists are important.
1. Take the Wedding Season into Consideration
Make-up and arrangements have to be done according to the wedding season.
2. Choose a Lipstick or Balm the bride Feels Comfortable In
Lips are an important part of bridal make-up. More time needs to be spent by the bride at the makeup counter and try out different shades of lipstick. The focus needs to be on using the best wedding makeup products.
3. Drink Lots of Water Prior to the Big Day
This beauty tip needs to be followed year-round, but more so as the wedding day approaches. Hydrated skin permits the best application of makeup.
Also Read, Wedding Day Makeup For Bridal Beauty.
4. Have a Makeup Trial
Trying out different looks provides much confidence on the wedding day. The wedding gown should be a perfect choice. The accessories as well need to be tried out beforehand.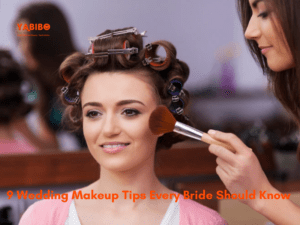 5. Use Waterproof Products
Waterproof makeup needs to be made use of. Make-up spills need to be avoided.
For a smokey look, it is better to go light on skin makeup and also opt for a natural color on the lips. On the other hand for bolder lips, go light on the skin makeup as well. Preference can be given to matte lipstick, as it is more long-lasting and also requires less maintenance.
6. Keeping Few Products On-Hand throughout the Day
It is a good idea to leave the bride with her lipstick and blotting papers. Having translucent powder or blotting papers for a shine needs to be kept on hand.
Blotting papers are no doubt a must, a pressed powder in a compact so a person has a mirror on hand, and lipstick or lip-gloss to touch up throughout the day.
7. Make Sure the Foundation is a Perfect Match
The foundation needs to be close to one's skin tone as possible, or the tone of one's neck. The bride will be photographed nonstop that day and she would like to look perfect all the time throughout the ceremony.
8. Apply Moisturizer prior to Self-Tan
The secret to applying a self-tanner is making use of a moisturizer as a barrier. Applying prior to application on problem areas so that they do not get darker, such as the elbows, knees, hands, feet, and severe dry areas do help.
Avoid moisturizing the entire body, as it tends to dilute one's self-tan color. A moisturizer can be used to blend afterward around the crease in one's wrist, back of the heel, and also around the hairline in order to make the tan look natural. The tan is one's paint and the moisturizer is the water so the idea to blend and fade for perfection is there.
9. Using a Teeth Whitening Product
The bride will be mostly smiling that day and the teeth need to be pearly white. Much depends on the product being used.