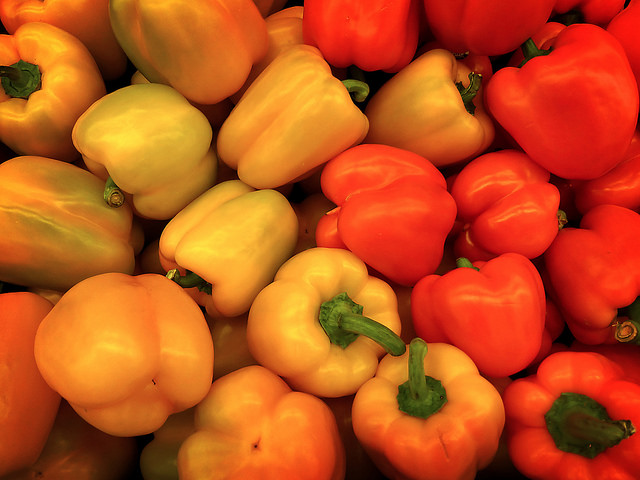 Health Benefits of Capsicum or bell peppers
Capsicum is popularly available in red, green and yellow color. It is also known as Bell Pepper. It is the best vegetable for weight reduction.
Health Benefits of Capsicum orBell Pepper
1. Capsicum speeds up the metabolism and helps to burn calories. It lowers the fat stored in blood corpuscles, called triglycerides and helps in weight reduction.
2. Capsicum has blood clotting properties. Vitamin C is found to play a major role in dissolving blood clots.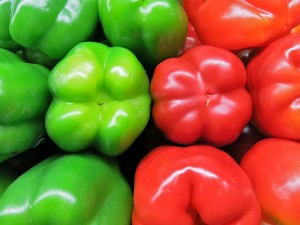 3. Capsicum is an excellent source of vitamin A and vitamin C. These vitamins are powerful antioxidants. They help in fighting against the free radicals in the body which may cause damage to nerves and blood vessels. And it also helps in treating cardiac diseases, chronic rhinitis, osteoarthritis, bronchial asthma, and cataract.
4. Capsicum contains compounds known as capsaicin which is beneficial for treating pain-related diseases. It blocks the transmission of pain from the skin to the spinal cord and prevents the sensation of pain. It also aids in preventing carcinogen from binding with DNA, fights against food-borne bacterial diseases and provides some protection from cancer.
5. Being rich in beta carotene and Vitamin A, Capsicum is good for eyes, healthy skin and hair growth.
6. Capsicum has both anti-oxidant properties and anti-inflammatory properties. It stimulates the stomach secretions and improves digestion.
7. Being rich in Vitamin C, helps to boost immune system, stimulates the white cells to fight infection, aids in preventing respiratory problems like lung infections, asthma, and wheezing.
8. Capsicum has a laxative effect and aids to prevent constipation.
9. Capsicum is low in fat, cholesterol, and calories. It is low glycemic food, good for diabetics and aids in keeping even blood sugar levels.
10. Capsicum is helpful in slowing down the assimilation of fat in the intestines. Regular consumption of capsicum helps to fight against obesity.
Photo credit: torbakhopper / Foter / CC BY-ND