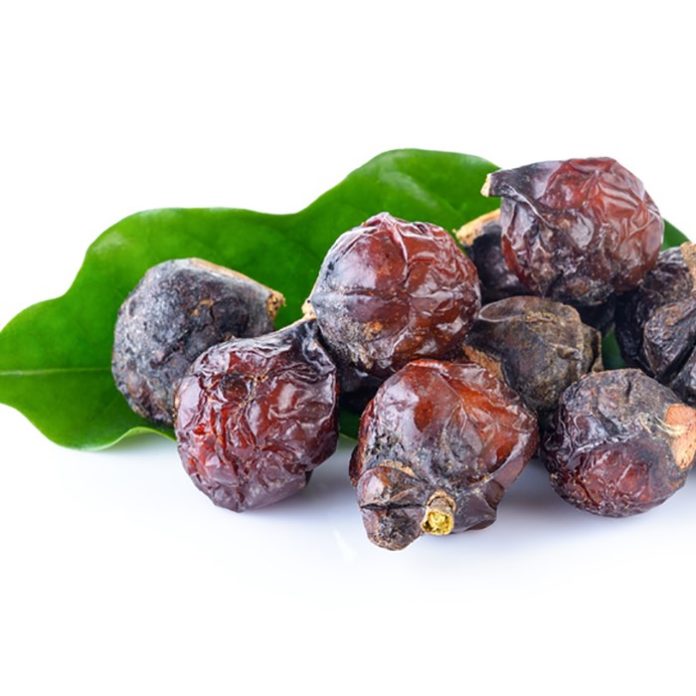 Reetha is used to cleanse the hair and it has no chemical effects. Soapnuts are very popular in India and women and girls do use them to ensure that the hair is healthy.
Reetha is useful shampoo. What is reetha? Reetha happens to be a popular herb is heard of in Ayurveda medicinal form. It is mainly known to be beneficial for healthy hair. Soapnuts are used in several countries, particularly in India.
What is Reetha?
Soapnut is a mild, affordable, and fully natural substitute to the chemical detergents that are commonly used these days.
Common Names of Reetha (Soapnut)
Reetha is popularly known by many different names such as:
Soapnut
Reetha
Thali
Soapberry
Washnut
Dodan, Doadni or Doda
Kanma
Boondi Kottai
Kumkudukaya
1) Reetha for Hair Health (Silky Hair)
Reetha is used to maintain healthy hair. Soapnut has no negative effects on chemical shampoos.
Reetha is a key ingredient in shampoos and soaps that we make use of washing one's hair. It is good to clean one's hair with reetha as it makes the hair shiny and silky.
How to clean one's Hair with Reetha (Soapnut)?
It is not difficult and an easy task to make use of reetha for cleaning one's hair.
Method:-
Remove the shell of Reetha
Put 7-10 reetha into a one-half liter of water
Leave the combination of water and reetha for overnight
Strained it in the morning hours
Apply it on your scalp
Clean head with fresh water
2) Soapnut as Reetha Hair pack
In case a person is not happy with one's hair and it is not shining then one can make use of reetha. Soapnut helps hair come back to "life". Dull hair does shine.
Take Some water and about 3 tsp of reetha powder
Put them together in order to make a paste
After that include one lemon's juice & 2 tsp of yogurt into the mixture
Blend them properly
Put it on the scalp as well as hair
Cover all one's hair with this mixture (the strands of your hair and at the ends of the hair which is dry and deceased).
3) Reetha Natural Homemade Hair Shampoo
The chemical shampoo does have several side effects. Reetha is homemade shampoo. It has no negative effects even though one may use it daily.
4) Soapnut for Facial Complexion
Reetha water is also beneficial for facial skin tone and helps to cleanse the face.
Put together a mix of reetha liquid and essential oil (small amount of drops)
Mix it correctly
One's face wash is ready to use.
In place of making use of chemical face wash, one can make use of homemade natural face wash.
5) Reetha Prevents Dandruff
Reetha reduces dandruff and white flakes and cleanses the hair. Put the liquid over one's scalp and keep it for several minutes and then clean the scalp with fresh water.
also read: Natural Remedies for Dandruff
6) Helps to Clean Jewellery
Indian Jewellery expert does make use of liquid of soapnut to clean ornaments.
Place the ornaments into the liquid of reetha
Apply the soft cloth to clean jewelry
7) Helps for Washing Cloth
It often used in washing clothes, It helps to keep the genuine color of your favorite dresses and clothes.
8)  Reetha for Good Skin
Reetha has cleansing properties and is good for the skin. It prevents dryness of the skin and makes it soft and supple.
Soapnuts and chickpea are mixed together and used on the skin instead of soap. This mix is gentle on the skin.
It gets improves skin problems such as psoriasis, eczema, blackheads, pimples, and freckles.
9) Natural Anti-Venom Properties
Reetha does include anti-venom properties naturally. Some online source does indicate that this compound can be used to remove the venom of snake or scorpion from the affected human body.
10) Anti-fungal Properties of Reetha
Reetha (soapnuts) can be made use of for fungal infection in hair and head.