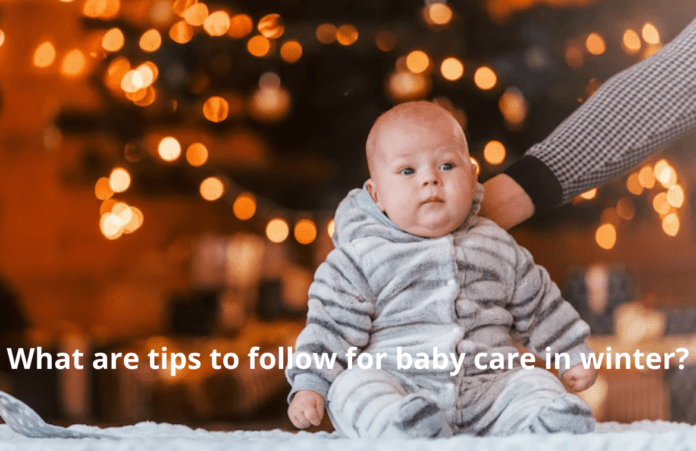 Winter care for toddlers is of much concern to parents. After all, baby care in winter needs to be focused upon much as harsh winter can harm the baby.
Winters' time means special attention to newborns and toddlers to keep them warm and in the fresh air. Yet, it is not easy to maintain a balance between keeping the baby warm in winter and not layer him or her so that he or she starts feeling hot. Baby care in winter cannot be neglected as parents need to keep the child warm and cozy.
Know more about baby care in winter
Keeping Baby Warm in Winter during the Nights
Unlike adults, babies (especially those under 2 years of age) are not capable of regulating their respective body temperature. When winter begins, the baby's hands and legs do get cold and would want to do something immediately to keep them warm. It is important to cover them comfortably when sleeping at night to maintain a body temperature that is proper for them. Yet, caution needs to be applied as studies do indicate that extra layers of clothing lead to the risk of Sudden Infant Death Syndrome (SIDS).
Safety Tips
Avoid covering the baby's head while sleeping in bed or anywhere else indoors. This may lead to overheating as an excessive amount of heat is produced via the baby's head. Once the baby falls asleep, check if he or she is sweaty, flushed, or breathing rapidly. Lower the temperature of his or her room or just remove the swaddle or cap.
Dressing the Baby Outdoors in Winter
If moving out in cold winter weather outside with one's little one, make sure of having an extra layer of clothing than normally used. From warm clothes and coats to heaters as well as humidifiers, there are a few things to consider before leaving the house with the baby. 
Also Read, 10 Tips to Protect Children from Cold Weather.
Keeping Baby Warm Outdoors
Dressing up the baby with thin bottom layers of clothing to trap the heat in between is important. Start with a soft cotton outfit, and add a long-sleeved t-shirt as well as leggings. And, if it is extremely cold outside, it is better to dress up the baby in a snowsuit.

Dress the baby in soft and breathable layers of fabric.

A hat is no doubt an important accessory for the little one that can help protect his or her ear from the bitter winter winds.

How to know if the baby is warm in winter?
A baby's hand happens to be a good indication to know his or her body temperature. So, keep one's baby's hands warm by putting on mittens (for a newborn) or rather tucking them inside the blanket (for toddlers).

Newborns, especially so when it comes to preemies, can be given Kangaroo care can be given while traveling outside. It is a therapy whereby the baby is placed directly on his or her parents' skin, which is sufficient to keep him warm and cozy as well.
Safety Tips
Always make sure that the baby is dry from the inside as even a little moisture on account of damp clothing can rather lead to hypothermia, even if it is perhaps over 40 degrees F outside.

To keep one's baby warm during harsh winters, a car seat can be of much concern as bulky fabrics such as coats cause hindrance in providing a snug fit on one's straps.
Conclusion
Babies cannot regulate their body temperature. Parents do need to maintain it by dressing him or her in warm clothing and also adjusting the room temperature. It is important to ensure that the baby is warm at night and thus sleeps comfortably. Winter care for toddlers is very important and parents have to consciously ensure it.