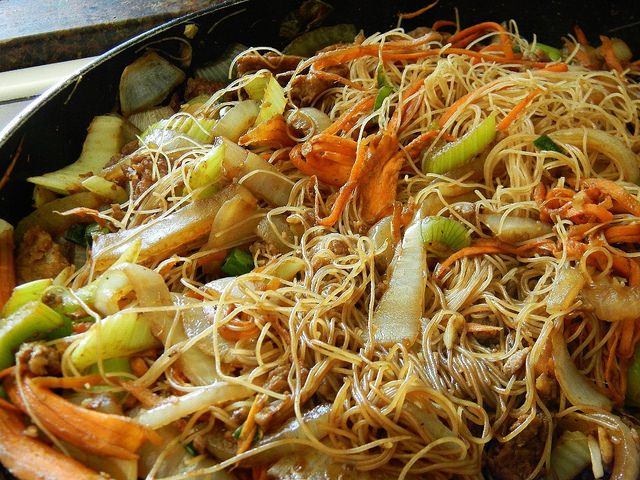 This valentines' day special, treat his/her partner with this yummy healthy noodles recipe.
This sweet and salty noodle with the stir & fried vegetables is packed with goodness of the antioxidants and vitamins. The high amount of fibre in the broccoli can help to prevent constipation and help in the proper digestion. The addition of capsicum makes this dish great for the weight loss. Capsicum also helps to stimulate fat burning and can help in speed up the metabolism and detoxification processes in body. One can also try this spicy sesame noodles.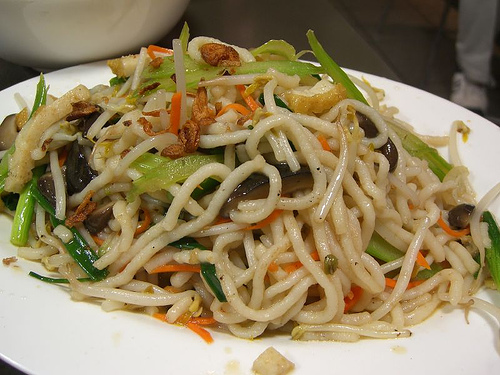 Valentines' Day Special– Noodles with stir fried vegetables:  Healthy recipe
Noodles with stir fried vegetables
Ingredients:
Noodles – 200 g
Oil – 5 tbsp
Onion – 1 medium (2/2 inches cubes)
Broccoli – 1/2 small (small florets)
Baby corns – 6 (diagonally sliced)
Carrots – 2 medium (1/2 inch diamonds)
Garlic – 10 cloves (chopped)
Vegetable stock – 2 cups
Red chillies 2 fresh (sliced)
Soy sauce – 1 tbsp
Green capsicum – 2 medium (1/2 inch diamonds)
Cornflour – 2 tbsp
Bean sprouts – 1/4 cup
Salt – to taste
Preparation method:
Heat the oil in a wok. Add onions, carrot, baby corns, broccoli, salt and cook it.
Add vegetable stock to the vegetables along with the fresh red chillies and soy sauce and mix them well.
Now add green capsicum to vegetables and stir. Add cornstarch to dissolve in water and mix.
Add bean sprouts to the vegetables and mix them well.
Heat the oil in another a wok. In this add chopped garlic to other wok and cook it.
Now add boiled noodles, salt and mix and leave it for cook for some time.
Place the noodles in serving plate. Pour boiled vegetables over the noodles and serve it immediately.
Photo credit: avlxyz / Foter / CC BY-SA
Valentines' Day Special– Noodles with stir fried vegetables: Healthy recipe