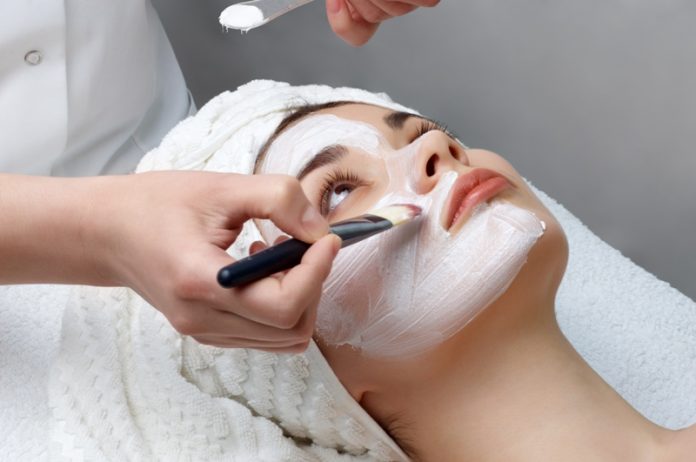 Environmental pollution and stress and strains of life make our skin look dull and listless. One's skin gets exposed to sun, dust and other pollutants in the air and this one suffers from dark spots, dark patches as well as pigmentation. One needs to get fresh air for a bright and glowing skin.
One way for a glowing skin is to make use of a homemade product in the kitchen-rice powder. It is better to make the skin fair rather than harsh chemicals.
How to get ice powder?
One needs to grind plain uncooked rice into fine powder. This powder contains – PABA (para-aminobenzoic acid), ferulic acid as well as allantoin. These protect the skin from damage as well as pollution. It also promotes healing as well as skin repair. It contains a lot of anti-oxidants which reverses the aging process and provides a healthy and youthful look.
Instant results with rice powder:
Rice powder whitens the skin fast. How?
Rice powder and Milk face mask
On must add milk as well as honey as milk is rich in vitamins and essential fatty acids which help in purifying and cleansing the skin well. Honey moisturizes the skin and provides a clean skin tone.
One must apply the mix one's face as well as neck and gently massage in a rather circular motion. Let it be on for about 20 minutes and then wash it off with cold water.
Rice Powder and Egg Mask:
One wants to get rid of dull skin. One needs some kitchen rice powder and eggs. The white portion of eggs does close up as well as tightens the pores thus providing the skin a young look. It also controls the production of melanin thus making the skin fair.
How? Take the egg whites from a single egg and add about 3 tablespoonfuls of rice powder as well as a spoonful of honey to it. Apply the mask on one's face as well as neck and then leave it for about 20 minutes. Then wash it off with some lukewarm water.
Rice powder Body scrub:
One has to make use of the herbal body scrub in order to exfoliate as well as get smooth and silky soft skin.
In order to prepare this scrub, one requires 2 tablespoonfuls of gram flour, ½ cup of rice powder, 1/4th cup of sugar, 4 tablespoons of honey as well as few drops of coconut oil. This will exfoliate one's skin and also hydrate, moisturize as well as intensely nourishing one's skin. Mix up the ingredients well and then apply it all over one's body. Scrub well for about 3 minutes and also take a bath.
Fruity Rice Powder Face Mask:
It is good to combine rice powder with essential vitamins. For a radiant skin tone try combining fruits with rice powder and prepare a face mask. This face mask is rich in vitamins and anti-oxidants.
One can make use of fruits such as apples, oranges, cherries, yogurt or curd. Add fruits in a blender and 2 tablespoonfuls of rice powder and blend well. Now add about 2 tablespoonfuls of cold yogurt to the mix and apply a thick face mask on one's face and neck. Allow it to remain for 30 minutes then wash it off with cold water.
Rice Powder and Lemon toner
One needs to make use of rice powder as a toner in order to get acne-free, oil-free and a fair skin tone. One can thus avoid harsh chemicals. One can use this home-made skin toner. Lemon juice contains a lot of Vitamin C which helps in boosting the ingredient value of rice powder.