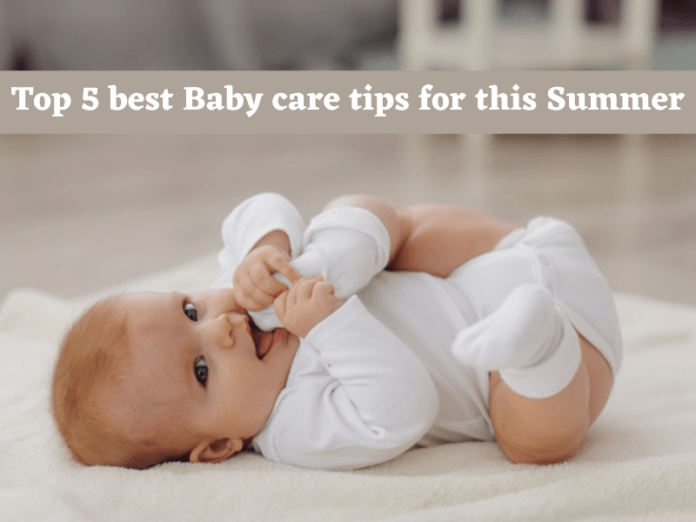 Summer Baby care tips for a Happy Baby as a new parent you are bound to be distracted and wondering how to go about keeping your baby cool during summer.
We are here to help you make your five best summer baby care tips.
1. Hygienic water
All water must be boiled and thoroughly hygienic to prevent any diseases. If it is bottled, water then double-checks the seal and keep a watch for signs of dehydration.
2. Babies diet
If your baby is still breastfeeding ensure to feed him often to keep him hydrated. Please consult your doctor on what to give your child. Let him suck on fruit to cool down.
3. Protection from sunburn
When you are going out, ensure to put a little baby-friendly sunscreen on your baby to keep those harmful rays away.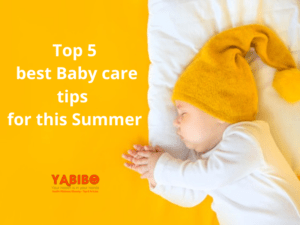 4. Choosing the right clothes
Loose clothes ensure your little one can breathe and his skin is not suffocated. Dry the head with a damp towel if he overheats and not a dry cloth.
5. Keep mosquitoes and bugs away
Use bug spray but ensure it is organic and your little one is not allergic or open to harm in any way. Use air conditioning or air coolers that are regularly cleaned to keep away mosquitoes.
I hope the above five Summer Baby care tips very useful to a new parent who takes care of their baby. Finally, Organic baby lotion for sensitive skin for your baby and also the best Top organic baby products available in the market.