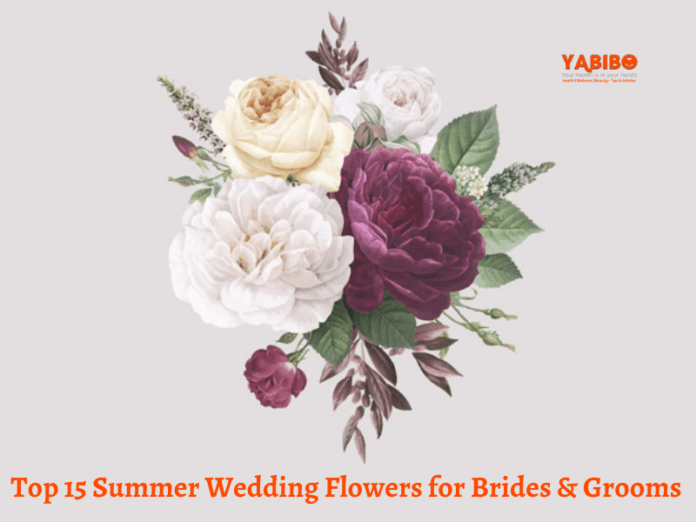 Wedding time and that too in summer mean important flowers for marriages in summer in India. Focus is on important flowers for marriages in summer as wedding decorations need to be glamorous.
Summer is a good time for decorations with flowers. There are many varieties to choose from consisting of vibrant colors. These vibrant colors add glamour to a wedding. There are important flowers for marriages in summer in India and naturally, the wedding atmosphere is simply gorgeous.
What summer flowers to choose from?
1. Sweet William is indeed a beautiful cost-effective flower that lasts much longer. It is available in several shades of purple, pink, white as well as red and will provide fullness and dimension to the surrounding areas of the wedding venue.
2. Lisianthus consists of has a delicate appearance that does look spectacular in both garden and romantic style arrangements. It is available in a rich shade of purple as well as white, variegated purple cum pink.
3. Cosmos s to be a fun summer flowers goes along well with any sort of summer arrangement. They are indeed perfect in wildflower arrangements as well as bouquets.
4. Sunflowers are very stunning during the summer months. They are available in various sizes and shades and do add a definitive punch of summer to sort of arrangement.
5. Dahlias are simply gorgeous and come in various sorts of vibrant colors. They are large and can stand alone or be mixed with other sorts of flowers. Their texture is unique thus making them a striking flower arrangement.
6. Zinnias are very popular flowers among gardeners as they do attract hummingbirds and repel certain insects. They are also popular among brides as they happen to be vibrant flowers and are available in different colors.
7. Queen Anne's Lace can be had year-round but is very striking in summer decoration. Its unique lacey appearance adds attraction to the bridge decorations and makes them feel romantic.
8. Mint is very popular and has a fresh clean smell as well as a natural look to both bouquets as well as table arrangements. It is a good alternative to traditional greenery.  It is also one of the important flowers for marriages in the summer season
9. Hydrangea is known as a lush flower as it adds fullness as well as color to every design. It can be used in centerpieces and ceremony arrangements but is not all that ideal for bouquets as they would be out of water.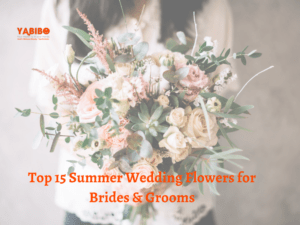 10. Celosia is popular for its unique fuzzy texture and coral-like shape. It is a hardy flower that does well for bouquets as well as centerpieces. During the end of the summer, it is rather readily available and is sure to make a statement in any sort of arrangement.
11. Ammi majus adds well to fill up bouquets as it has airy frothy flowers. It can be grown in autumn or spring and is superb for wedding decorations. It can be tried out as a bridesmaid's bouquet.
12. Achillea happens to be a gorgeous filler flower in a bouquet and that too in a wedding bouquet.
13.  Astrantia is an excellent cut flower for weddings and dries very well and be used in buttonholes and flower crowns as well as bouquets.
14.Larkspur can be used to decorate wedding bouquets and also makes lovely confetti when dried.
15. Sweet William has strong stems and lasts an exceptionally long time in a vase and is excellent in wedding decorations out of water. They can be used for summer bridal bouquets.
Conclusion
Important flowers for marriages in summer in India do mean lots of flowers to choose from at wedding time. Wedding floral decorations are manifold as there are vibrant flowers to choose from for summer decorations. Wedding time means important flowers for marriages in summer in India and naturally varied choices of flowers help add to the décor