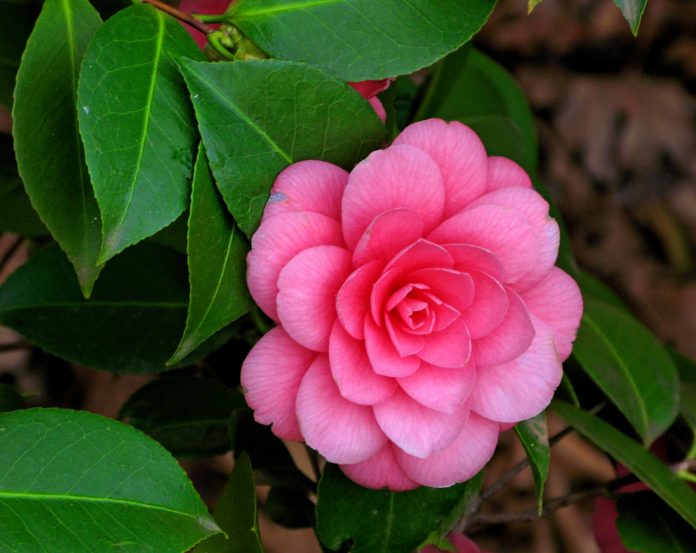 Camellia flower is a broadleaf woody plant native to South-Eastern Asia, Bhutan, Japan, and China countries. The name of the flower honors the Jesuit priest Georg Joseph Kamel, a Czech who contributed to the growing science of botany. Camellia flower symbolizes the everlasting union between two lovers. The huge majority of this flower species produce white, red, pink and yellow flowers.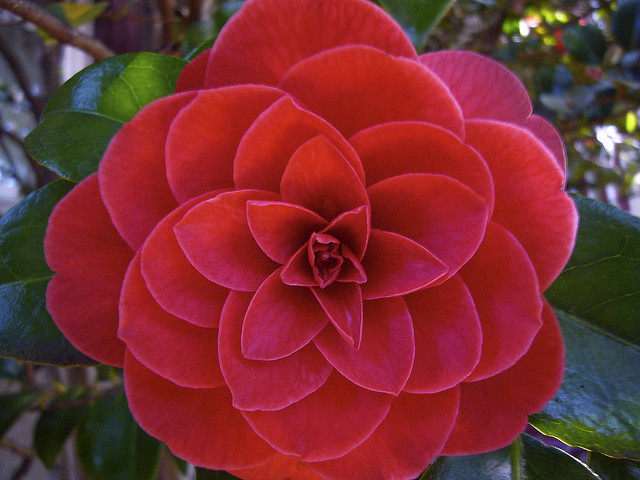 Types Of Camellia Flower
Alaska:
Camellia Alaska is a hybrid camellia of unknown parentage. This vigorous, upright, medium shrub has ascending branches and glossy, dark-green, oval leaves. It bears middle-sized, semi-double, white blooms from late winter to early spring. These flowers have clusters of yellow anthers and white stamens. Camellia Alaska prospers in humus rich, non-alkaline soil. Keep it away from harsh winter, sun, and the wind.
Aston's Pride:
Ashton's Pride is a hardy camellia, which bears numerous pale pink flowers every autumn. It is a hybrid between camellia Sasanqua Sanrozaki and camellia Jane. William L. Ackerman of the U.S National Arboretum developed it. The leaves have a semi-glossy surface and serrated edges. Each flower has nearly eight petals and a cluster of yellow stamens. The light silver color, pink camellia flowers appear for several weeks from mid to late fall. This flower excels best in partial shade, as intense sun rays will lead to plant deterioration. You may like:  Beautiful Aster Flowers
Beautiful Day:
Beautiful Day is a medium, upright shrub with lustrous green leaves and ruffled creamy red flowers. It is a hybrid of Camellia "Crimson Robe" emanate at Heartwood Nursery, Fort Bragg, California. The flowers emerge from rose-like buds over several weeks in midwinter. Beautiful Day camellia prized for its abundant, fancy flowers and leathery foliage. It makes best in partial shade and humus soil. Beautiful Day camellia flower would look amazing in the flower border or woodland garden.
Cinnamon Scentsation:
Cinnamon Scentsation generally a hybrid camellia initiated by William Ackerman, a renowned camellia breeder. This medium-sized shrub bears white, spicy scented flowers. The flowers have gently ruffled petals and numerous yellow stamens. The shrub has lustrous, oval structure leaves. Like most of the camellias, Cinnamon Scentsation also prospers in partial shade and acidic soil.
Crimson Candles:
This species originated at Camellia Forest Industry, North Carolina as a random seedling. The large shrub bears rosy pink flowers and bronze-red leaves, which grows deep green. This 8 petaled flower blooms in late winter from elongated deep red buds. Crimson Candles also noted for its hardiness. This flower makes best in fertile and well-drained soils.
Freedom Bell:
Freedom Bell is an evergreen, tender shrub, prized for its abundant and showy flowers. It is an upright plant with small, glossy green leaves and semi-double red flowers. Prune the flowers regularly to maintain its shape and size.
Frost Prince:
Camellia Frost Prince bears numerous purplish-pink flowers, double flowers in late autumn. Yellow stamens surround the ruffled, pink flowers. It is a combination of Camellia Plain Jain and Camellia Shishi Gashira. It is one of the hardiest varieties developed.
Camellia sinensis:
Camellia sinensis is part of the evergreen camellia family. The leaves are green with serrated edges. This plant produces small white flowers with bright yellow stamens.
Camellia japonica:
Camellia japonica shines in Japanese is one of the best-known species of the genus Camellia. Sometimes these flowers also called Rose of winter. This flowering may start as early as October and finish as late as the middle of the March. The flowers on each plant will usually last three to four weeks.
Camellia sasanqua:
Camellia sasanqua, with common name sasanqua camellia, is a species of Camellia native to China and Japan. This flower generally found growing up to an altitude of 900 meters.
It has a long history of cultivation in Japan for practical rather than decorative reasons. The leaves used to prepare tea while the seeds or nuts used to make tea seed oil, which is used for lighting, lubrication, cooking, and cosmetic purposes.