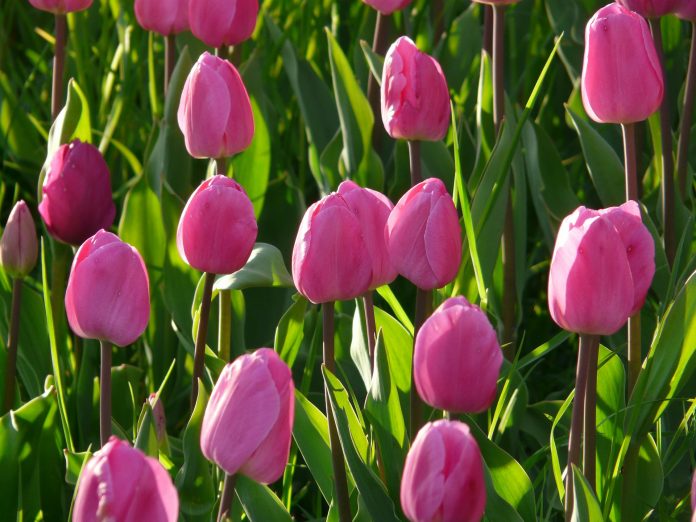 Tulip flowers looking so beautiful. Beauty is the first adjective that comes to mind when talking about flowers! And it's even true when we talk about tulips. They are one of the most popular and admired spring-flowering bulbous.
But before you list the most beautiful of this kind of flowers for you, let us tell you about tulip flower. The tulips are cup-shaped, brightly colored, elegant flowers with a long green stem. The tulip flower is a member of the lily family which consists of 100 species. Billions of tulips are grown all over the world; Most of them are exported from Holland. Tulips are divided into 15 categories that include Single Early, Double Early, Triumph, Darwin Hybrid, Single Late, Lily-Flower, Fringed, Viridiflora, Rembrandt, Parrot, Double Fin, Kaufmanniana, Fosteriana, Griegii and Wild Tulips. Tulips come in a variety of colors like red, white, cream, pink, purple, black, yellow and many others. It symbolizes glory and true love.
Beautiful Tulip Flower Pictures:
Tulip Zurel: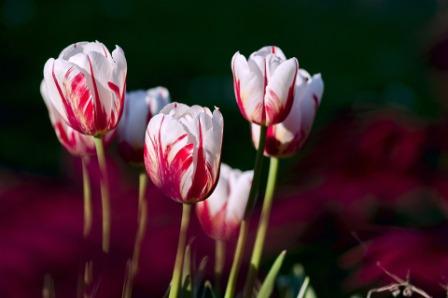 Zurel is a mid-season flowering tulip with beautiful beet and ivory flowers, giving it a distinctive flame. The flower is first conical and then opens on a round shape. It provides a very necessary color splash and would look amazing in garden decoration. Its scientific name is Tulipa 'Zurel' and it blooms in mid-late spring. The flower has a strong stem, robust and beautiful foliage.
Big Smile:
This cheerful tulip is a large, golden yellow, egg-shaped flower with green leaves and grayish green foliage. It has strong, strong stems and well-formed flowers. This tulip is prized as cut flowers. This tulip thrives on sunlight and attracts butterflies. The flower grows best in well-drained soil and prefers full sun to partial shade positions. It retains its shape and color until the end. This flower is ideal for pots, recipients and garden beds.
[Also Read: Yellow Flower Images]
Angelique Tulip Flowers: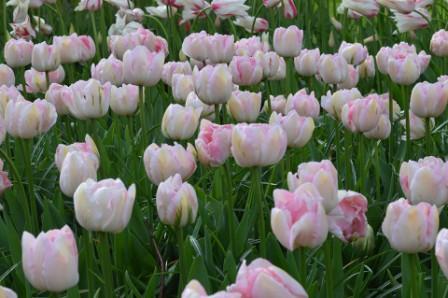 Angelique is the most popular and probably the most beautiful tulip. It carries classic flowers, feminine, double, sweet roses that resemble peonies. Its petals are full and lush, slightly wrinkled, shading the pink to pink shell lighter. This tulip is best planted in the colder months of late October and November and needs regular watering for good development. They like the sun and last longer in partial shade. This satin, pink bulb grows to about 45 cm tall. This tulip is highly prized for its graceful appearance and unique coloring.
Lady Tulip Flowers: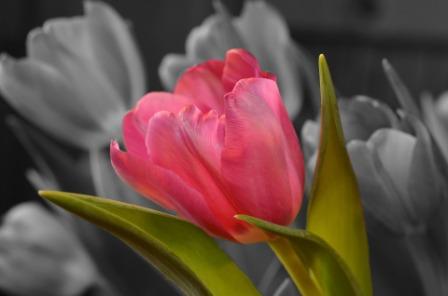 Lady Tulip is a very delicious tulip. This is a large 4-inch, cream-colored star-shaped flower with a tiny gold center and outer dark petals. The plant is 6 to 12 inches tall and 8 inches wide. It has a large straight stem covered with a coiled flame that grows in full sunlight with light shade in the loamy soil.
Kolpakowskiana tulips: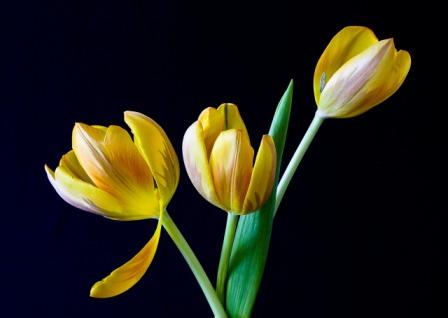 It is one of the unknown tulips and comes in small bright yellow flowers, enhanced by bright pink-purple. Its scientific name is Tulipa kolpakowskiana and is native to Kazakhstan, Central Asia, Turkestan, and Kyrgyzstan. This flower is also known as the butterfly tulip. The plant produces more than one flowering per stem.
Tulips Negrita: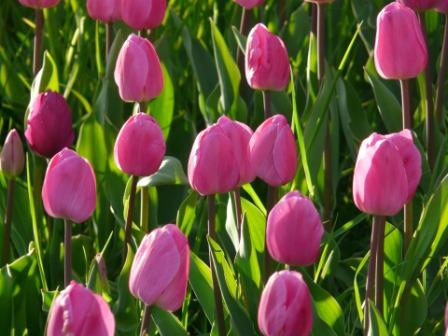 It is the most popular tulip in America; Its scientific title is the tulip of Negrita. It is a deep purple flower that blooms in late spring. It is a perennial tulip and carries long-lasting flowers. The flower survives in full sun and well-drained soil. It is a very good cut flower with strong stems.
Tulipa Tarda Tulip Flowers: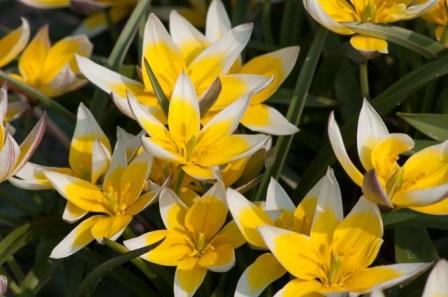 This flower perennial tulip of growth and is essential to Central Asia. It is a bunch of yellow flowers with white spikes and yellow centers. This flower examined the most reliable tulip and is grown every year. The plant carries five flowers on a single stem.
Estella Rijnveld: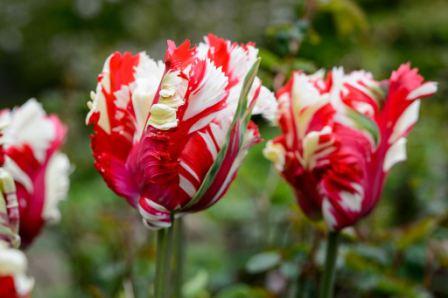 'Estella Rijnveld is a beautiful parrot tulip. It has crumpled petals in bold red and white color. This cut flower is cut unevenly and comes in a beautiful combination of colors splashed with red and pink and has gray-green leaves. Its scientific name is Tulipa 'Estella Rijnveld' and blooms from November to January.
[Also Read: Beautiful Marigold Flowers]
Tulipa linifolia: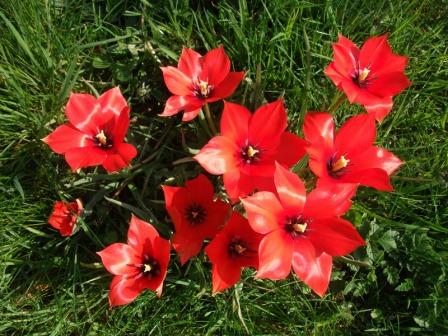 Linifolia Tulips means a species of flowering plant of the genus Tulipa and belongs to the family Liliaceae. He is from Afghanistan, northern Iran, and Uzbekistan. This species of tulip flowers in mid-late spring with glowing red petals and purple centers that resemble open pointed stars. The flower has a black base and a creamy green foliage that gives an amazing contrast. This tulip grows well in fertile soil and well drained in the afternoon sun.
Black Parrot tulips flower: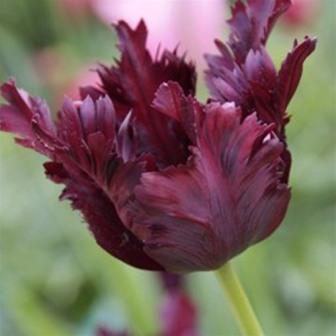 This tulip flower planted in bold clumps against the contrasting foliage. The flower blooms in the middle of spring in well-drained soil. These magnificent and spectacular tulips will add a magic to your garden.