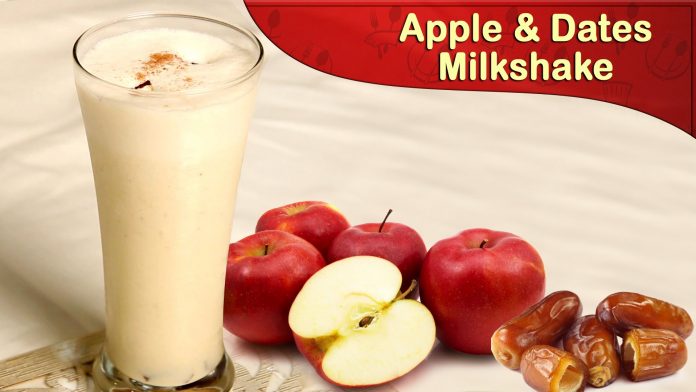 Every mom is conscious how difficult it is to make the children eat healthily. They are fond of chocolates & chips but give them a plate of vegetables or bowl of fruits, see, how fast they run away. Therefore, they always lack proper nutrition. But, it is essential for kids to get all those vitamins & minerals. After all, they are growing. Such nutrients aid in their proper growth, building their muscles strong and strengthening their bones and teeth.
Tasty And Healthy Drinks For children
If it is bothering to run behind them with the plate of food, make them drink. Drinks don't take the time to be finished and therefore, kids won't complain much. There are several tasty and healthy drinks for children available on the market. One can buy those for them, but those should add flavour and other artificial ingredients that may not be good for kiddos. Why not make anything new for them at home? If they are not fond of milk, give them chocolate milk. They won't take the time to finish the glass.
What are tasty and healthy drinks for children? There are lots of health drinks one can give to the child. But make sure the baby is not allergic to any of those components. Have a look on healthy drinks for children–
Milk
If you require healthy drinks for children that provide them all nutrients, this is the easiest choice you have. A glass of milk every day could make their bone useful as it has calcium. Doctors order to give fat-free milk after age 2.
Milk Supplements
Is the child allergic to milk? Then it would not be the good idea to force them to drink it. Try the milk supplies of soy milk or rice milk. But before giving them those, consult the pediatrician.
Fruit Smoothies
One of the best of tasty and healthy drinks for children. If kids do not like fruits and veggies, give them smoothies. Here, the fruits go with the skin. Thus, the roughages solve their constipation problem. Also, you can freeze fruit smoothie & offer them Popsicle. Children can have fun with it.
Coconut Water
You might think that market made sports drinks can energize the child. Those can only include fat. Go for coconut water. You cannot find an energy drink like it which does not have any side effects. Also, it is a rich source of electrolytes, potassium and anti-oxidants.
Lassi
Which tasty, and healthy drinks for children serve best when they come exhausted from school at the summer days? A glass of the lassi can answer you well. Although yoghurt can provide them vitamin C, salt, used in it keep sodium levels of balanced. Sugar in it can alter their energy for additional tasks.
Soup
One of the best methods to make the children eat vegetables. You could also make it with the chicken. Make it in butter and add grated cheese on it. You can also use different herbs to improve the taste and healthy quotient.
Water
How can the list of tasty and healthy drinks for children be completed without this? It will hydrate her son's body and clean away all toxins. You can give them lemon water each morning.
So, here are few healthy drinks for children that can only benefit them. You might think why fruit juice is not there on the list. It is just because when to make fruit juice, you add sugar. Also, the skin is peeled off. Thus, juices have hardly any benefits of fruits. Rather than it becomes the calorie drink with sufficient carbohydrate. So, one can give fruit juice frequently to your child, but not always. Make them eat a whole fruit.