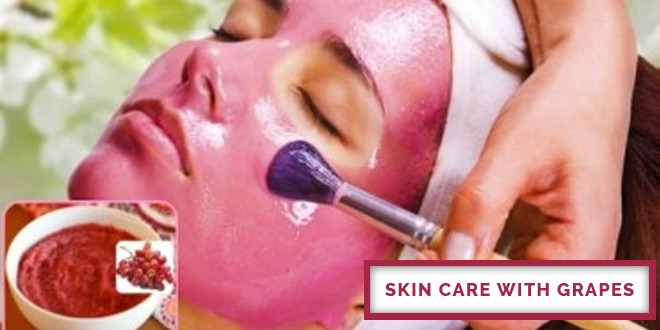 Skin Care With Grapes
Grapes are nutritious & tasty but do you know that they can also be used to cure your skin issues? Well, if you recognize the skin benefits of grapes, you will prefer them over your cosmetics that never live up to expectations.
They have loaded with the antioxidants, Vitamin C and phytonutrients too. Firstly, using grapes for the skin can surely work like sunscreen as they protect the skin from UV rays. They could also prevent aging signs like wrinkles & spots.
You don't need to try even complicated procedures with grapes. Simply smearing grapes on the skin and washing after a few minutes can also do the trick. Your skin can be hydrated & softened when you apply the grape juice to it. Now, let us know more about the Skin Care With Grapes or benefits of grapes for a skin.
For Dry Skin
Mix rose water, avocado paste, honey and grapes. This mixture can apply on your face and removed after 15 minutes. Those who have dry skin could hydrate their skin with this remedy.
For Oily Skin
If you have oily skin, one can control it with this mixture. Mix, lemon juice, grape juice & mint juice. Apply this as a mask on the face and wash it after 10 minutes.
For Hydration
Simply apply the grape juice on your skin and wash your face with warm water after 25 minutes. It can hydrate your skin and nourish it.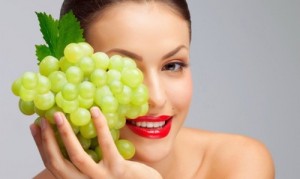 For Glowing Skin
Mix rose water, Multani mitti & the pulp of grapes. Using this mask on the face can add a glow to your face.
Refresh Your Skin
Mix grape pulp and milk and wash the face with it. You can also mix baking soda & olive oil to the mixture. When this mixture has applied, your tired skin looks fresh and glowing.
Cocoa Mask
Mix grape juice and cocoa powder in a ratio of 2:1. The paste could be used as a mask to obtain glowing skin.