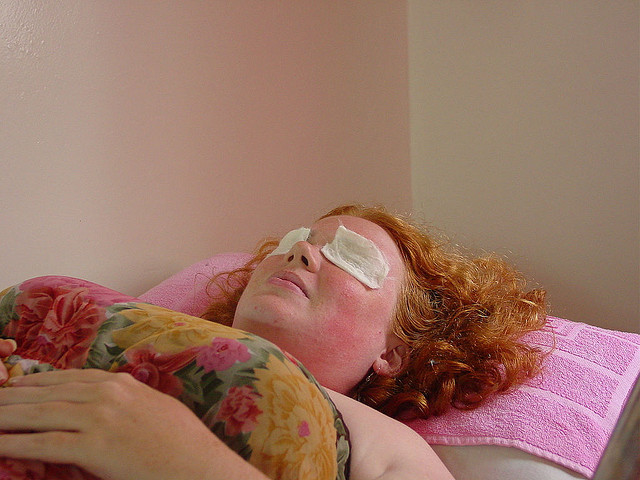 Making your skin beautiful is not that difficult. You just need to take care of few things and include these in your daily skin care routine. You can a get a flawless and beautiful skin at home without spending money in a salon.
Taking proper care of skin will also helps in vanishing the early signs of aging and delay the appearances of wrinkles and fine lines. Skin care is a must for those who have crossed their teens as the skin renewal process gets slow after this. The following are few Simple Tips To Look Beautiful.
Always Use A Make-Up Base
Always use a make-up base such as a primer before applying foundation. This will serve two purposes. Firstly, it will prevent your skin pores and fine lines from getting clogged with foundation that can cause acne. Secondly, it will make your make-up last longer.
Use A Skin Toner
Toner will balance the pH of your skin to prevent the growth of bacteria. It will also make your skin, glowing and healthy. A natural skin toner is rose water. Use a cotton ball and put some toner on it, wipe your face with this and then apply a lotion. This is one of the best tips to make skin beautiful.
Always Use A Night Cream
When you are going to sleep, always use a night cream or any natural oils for skin. During the night, the skin undergoes the process of renewal and new cells are formed. So applying a good night cream will help to enhance your beauty during night. This will also protect your skin from loss of moisture.
Wash And Scrub Your Face
When your reach home after spending your day in a pollution laden environment, rush to wash your face immediately. Most people avoid washing their face immediately after reaching home. You can also use a mild scrub,immediately to pull out the dirt and impurities from your skin pores.
Use Your Sunscreen Properly
One of the tips for a glowing skin is to use sunscreen properly. Apply your sunscreen generously, one hour before going out. Also, make sure that you are using your sunscreen daily, irrespective of what the climate is – sunny, rainy or cloudy, sunscreen is a must..
Expensive Sunscreen
Is A Big No A sunscreen with SPF 40 would be enough to protect your skin. Research has proven that the sunscreen with SPF 30 and SPF more than that, work the same way. Buying costly sunscreens with SPF more than 40 will not only waste your money but will also be harmful for the skin in the long run.
Photo credit: amalthya / Foter / CC BY-NC-ND