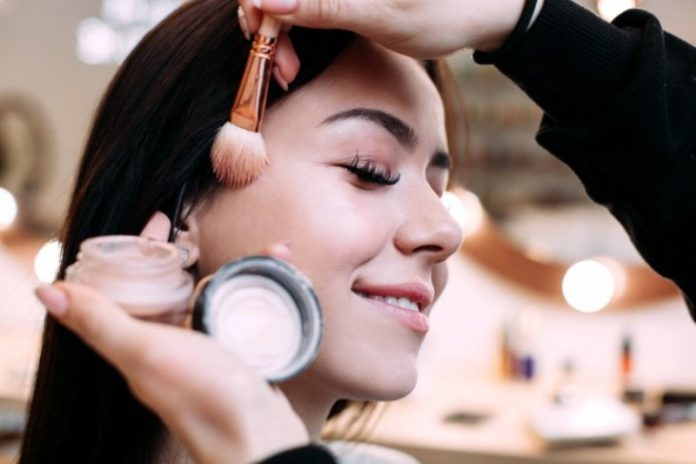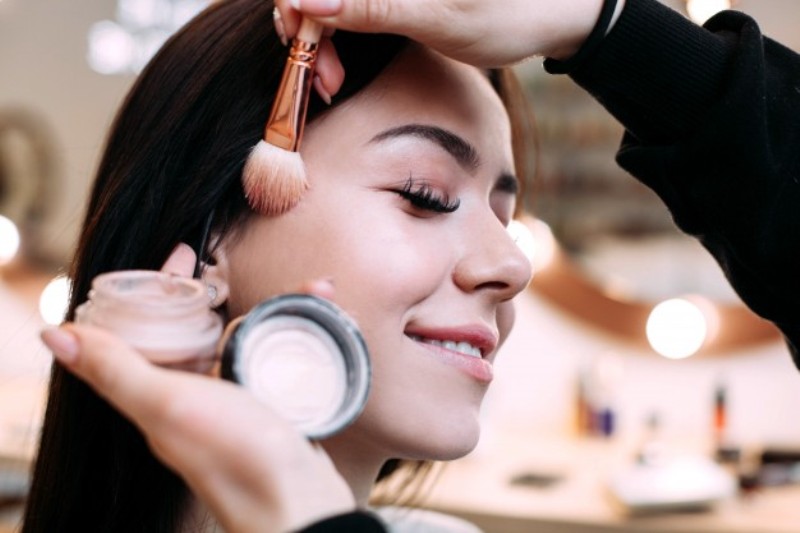 Save time with morning makeup routine. Rushing off to office means the morning make-up routine has to be quick and easy. Looking fresh and beautiful does matter also at the workplace.
Every girl or woman is in a hurry if she is a working person and would like to do her morning make-up quickly. Whatever said and done the make-up needs to be done properly. The morning makeup routine cannot be avoided.
The make-up has to be done in a super fast and super easy morning makeup routine that will indeed allow a person to sleep as much as she wants in the morning hours.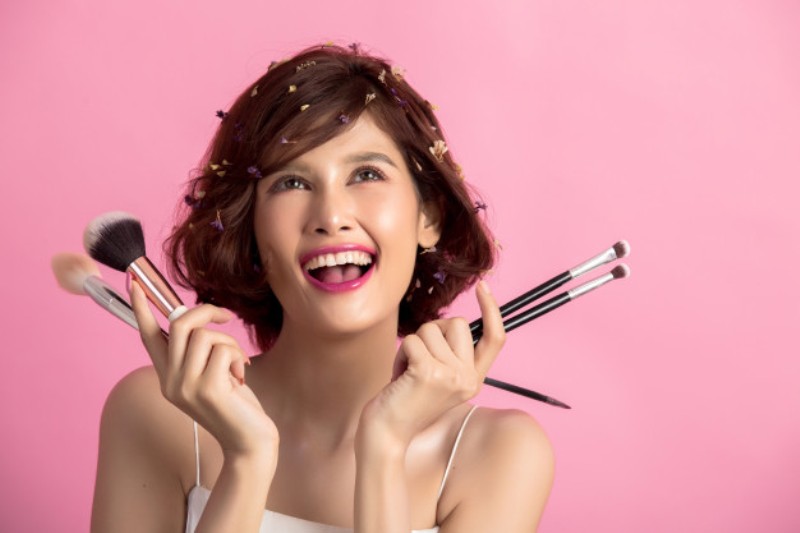 Tips for Morning Make-up Routine:
STEP 1 – PRIME:
To start it a woman has to prime as the foundation needs to last through the workday. Opting for a super smooth as well as the quick-drying primer is advisable.
STEP 2 – FOUNDATION:
The woman can give preference to a powder foundation as it happens to be easy to apply and quick too. A person can opt for a mineral foundation that has a nice, luminous glow. One can use a flat kabuki brush, and swirl the foundation around the face.
STEP 3 – CONCEALER:
Try to conceal the under-eye area, by using a super blendable concealer. This will make-up the concealer application much quicker. It is also better to purchase a blending brush. The morning makeup routine needs to consist of this.
STEP 4 – POWDER:
It is also advisable to use a mattifying powder on the entire face. This is useful in case there is a problem of having oily skin. The make-up will last throughout the day. It is better to make use of a large powder brush.
STEP 5 – BRONZER:
Go ahead and use an angled face brush to lightly sweep across the bronzer on the face in the form of a three (temples, under the cheekbones, and on the jawline).
This brings dimension to the face without having to spend too much time contouring.
STEP 6 – BLUSH:
For blush on, go in for powder blush as it is faster to apply and easier to blend. The blush does have a little shimmer. It makes the woman look pretty and natural.
STEP 7 – DEFINE CREASE:
The morning makeup routine is easy as well as quick. There is a need to skip the eye-shadow.
The focus will be on defining the crease a bit. It is essential to make use of a small crease brush and add a little bit of bronzer. Lightly blend it into the crease to give some definition.
STEP 8 – MASCARA AND EYELINER:
Using mascara adds to the beauty. Simply, quickly curl up the lashes. As far as eyeliner is concerned one can go in for upper water-lining. Lining the upper waterline is easy and adds a little bit of definition. It makes the lashes appear thicker.
STEP 9 – EYEBROWS:
Make use of eyebrow powder rather quickly fill in the eyebrows naturally. By using the Latest eyebrows makeup trends, you can save time in the morning.
STEP 10 – LIPS:
For the lips, make use of a tinted lip balm. It is lightweight, low maintenance, and can be applied quickly without having to worry about lining the lips. It is affordable.