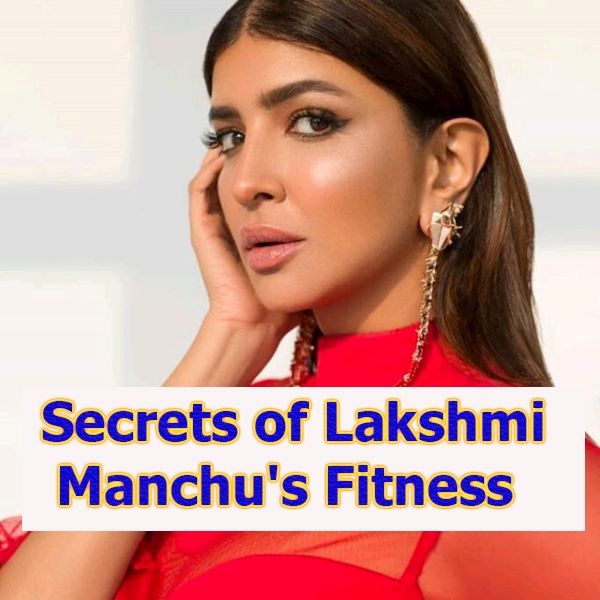 Lakshmi Manchu believes in an extensive workout at the gym and yoga to stay fit and healthy. Her fans do admire her looks and figure.
Manchu Lakshmi Prasanna, also known as Lakshmi Manchu, happens to be a popular Indian film actress, producer and television presenter known for her works in Telugu cinema and American television. The daughter of veteran actor Mohan Babu, Lakshmi does hold a Bachelor's degree in Theatre from Oklahoma City University. Celebrity fitness, fitness secrets interest fans a lot and Lakshmi Manch is no exception to this.
Lakshmi Manchu's as an actress, TV host, producer, brand ambassador for various charitable events, model and now Mother to a beautiful baby girl Vidya Nirvana does take care of health fitness. Lakshmi Manchu Anand has indeed come a long way from just being another star's daughter and has earned a place in the Telugu Film Industry and also happens to be the first actress in Tollywood to embrace surrogacy.
She is 5 feet 9 inches tall and Lakshmi Manchu has a fabulous figure which she maintains diligently as evident in all her red carpet and other events that she is seen in and not to forget her shows.
How does she stay fit?
• She drinks lots of water throughout the day
• Does Pranayama for 5 minutes every day.
• Did the Vipasana course once and recommends it to others. They should do it once in a lifetime at least as it clears all the negative blocks and changes one's perspective about life.
• Practices Yoga which helps her get rid of conflicts and drive away from the negative energies.
• Works out regularly at the gym for a fit and toned body
• Drinks green tea throughout the day, which is a great fat buster.
• Dances which is a good form of exercise.
• Believe in fun and entertainment to relax.
Lakshmi believes that a person must take care of one's body. This is why celebrity fitness, fitness secrets are the much-taken note of by the public.
Lakshmi Manchu knows how to take care of herself. She goes in for intensity workout which does include kick-boxing. The actress can, of course, do a full split and pull off shape twisting yoga asanas.
She is certainly very conscious about her fitness program and religiously follows it.
She is an active person and gets herself involved in intense workouts which help her channelize her endless energy. She believes in maintaining a fit body. She believes in heavy-duty workouts in the gym.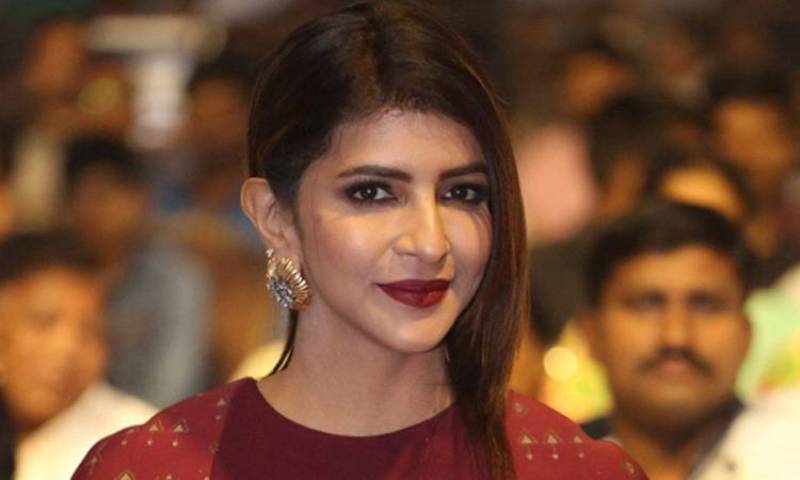 Lakshmi sets a good example of fitness and good health. She is much admired by her fans and has done well in films also as she is an attractive woman with good looks. Much can be learned from her fitness program.
She is full of exacting endurance and energy levels and the actress does confess that she even planned to swim across the Godavari river a couple of years ago, as a part of the promotion of Gundello Godavari and underwent training for that. But of course, she gave up the plan at the last moment. Surprisingly she was prepared for it. She did her training under a coach.
The workout is part and parcel of Lakshmi Manchu's lifestyle. She believes in staying slim and trim and makes a conscious effort towards it. Trainers help her to stay fit.
Yoga has made her very flexible and it does wonders for her body. She has been practicing yoga for a long time. She eats right and ensures that she adheres to a healthy diet. She believes in self-imposed restrictions. Yet there are moments he does eat something that adds on calories but she burns them off in the gym workout.
Celebrity fitness, fitness secrets does highlight the secrets of Lakshmi Manchus's good health and fitness.
also, read: Secrets of Beyonce Beauty and Fitness