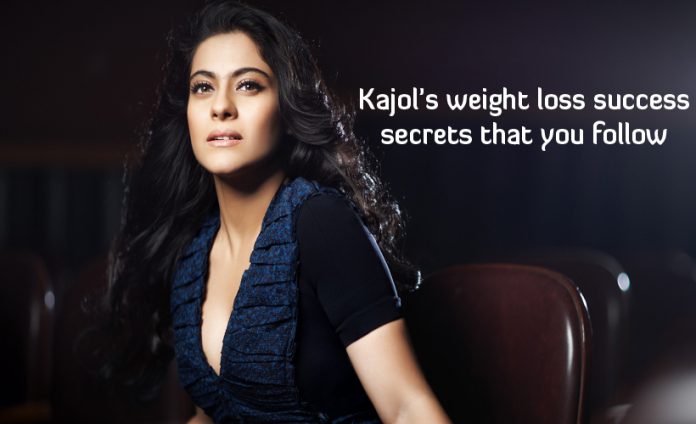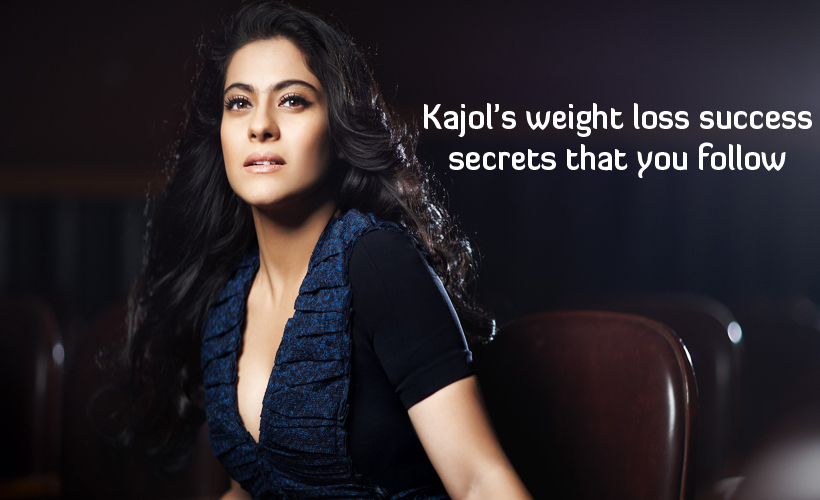 Kajol a very successful actress in the Hindi film industry has indeed attracted the attention of her admirers by her sexy looks despite being a mother. As a mother of two, she has got rid of her baby flab in a flash as she has rather is now well entrenched to make a comeback film! Nysa and Yug's mother is a hot actress again. Will other actors get a complex on account of her sexy look? This talented star will no doubt give any actress in Bollywood a good run for her money.
Kajol has carved a niche for herself among married actress as a symbol of beauty and grace among married women. She is a mother, a wife and also does spot advertisements and at the same time finds sufficient time for herself. Her health and fit look have indeed made her the cynosure of all.
What is secret behind her beauty?
Kajol Weight Loss Secrets:
The actress has, of course, lost a lot of weight in a very short span of six months after the birth of her second child, Yug. Her hubby dear and friends claim that she follows a strict regimen and has a healthy diet.
Her personal health consultant as well as the fitness trainer, Shereveer Vakil, who was, to start with, Ajay Devgn's trainer, is now with helping her out to maintain a gorgeous figure and to improve her stamina as well as boost metabolism and also maintain a healthy weight cum physique for her body type.
It is all in the mind:
Kajol's overall attitude is what makes her maintain good and attractive physique. The actress was well aware that once her child is born she has to shed the fat quickly. Staying fit is indeed a practicing skill. Gaining weight is also like losing a skill. One wants to stay fit, stay healthy and also get back to practicing that skill as soon as possible. Being a strong-minded individual she has been full of determination to get back to her normal weight.
Baby Steps:
She has a very realistic, practical attitude towards life. The actress does set achievable goals which she can attain and deliver as well. She has the similar approach towards her weight loss and sets realistic goals and has positive expectations. Like her son, the star started off with baby steps. She slowly worked towards her weight loss taking small steps at a time. She in due course increased her workouts and today she flaunts a lean body physique.
Working Out:
She never misses out her workouts. She lost about 18 kilograms in just about five months. Kajol does work with her trainer in order to target the core muscle as well as fat areas in the body, strengthening one and rather burning the other. The workout is very intense and Kajol does push hard every day to lose that extra pound.
Kajol is into endurance training, yoga lifts as well as squats as part of her fitness regimen. She does lift weights and can also handle 150 pounds. She believes in calorie burning as well as muscle toning exercise. Kajol can also easily handle about 300 push-ups, a feat for most women.
Eating Right:
Similar to her fitness regime, the actor is quite strict about what she eats. Kajol weight loss diet includes foods such as fish, paneer, eggs, nuts, lean chicken as well as milk. She believes of course in eating smart and does ensure she has plenty of fiber for a fit body. She avoids unhealthy snacking or even junk food frenzies. She does drink plenty of water to stay hydrated and does consume fresh fruits, vegetables as well as health drinks to manage the hunger pangs.
Kajol's Fitness Mantra:
Kajol believes in staying focused and disciplined. She takes the help of a good fitness trainer and dietician in order to a healthy as well as a fit body. As a mother, as well as wife Kajol, does believe in taking good care of her health and energy levels. She is quite aware of the fact that as the housewife she has to cook, clean, teach, manage and take care of the house and this means one has to stay fit at all times. One must carve out some time for oneself and for about at least an hour one has to make room for a fitness plan. One must eat right and exercise as well.
You may like:  Top 10 Beautiful Black Female Celebrities