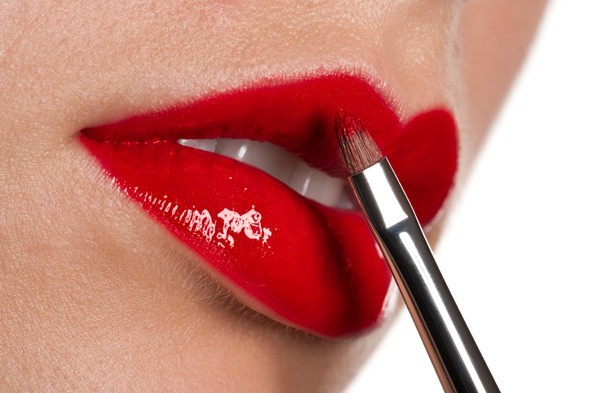 Lip makeup needs to be done carefully and applying matte lipstick needs to be done so. Applying matte lipstick may take some time, but one will look attractive.
Summer is time for matte makeup. During this season skin is very dewy. A matte finish can make one look chic. The only problem that tends to arise is that without the proper techniques, matte lipstick can indeed appear more dated than modern.
Lip make up is important as it enhances one's beauty. Women are very conscious about how they look and the color of the lipstick does matter. Matte lipstick is tried by many to appear beautiful.
1.) Prepare one's lips
Matte lipstick textures do tend to emphasize all the flaws of one's lips, therefore, it is important to prepare one's lips and make them smooth as well as soft. Exfoliating one's lips can be a great solution to get rid of peeling skin, to reveal baby soft lips, on which one's makeup will glide easily as well as beautifully. One can prepare a lip scrub at home. How? Simply mix some sugar with olive oil as well as honey and gently massage the lips with it for a couple of minutes, then rinse; one's lips will feel baby soft and also smooth.
2. Exfoliate one's lips.
Dry, dead skin is often what makes one's lipstick look rough and uneven. One can make use of a sugar scrub or gently exfoliate the lips with a soft bristle toothbrush.
3. Add moisture.
Next, apply a lightweight lip balm or moisturizing treatment to one's lips. This does help fill in any cracks so that one's matte lipstick will go on smooth and more evenly.
To keep matte lipstick fresh, one needs to make sure that the lips are moisturized before applying one's lipstick, because matte texture tends to dry out the lips, thus creating undesirable, caked-on effect. One can moisturize the lips making use of one's favorite lip balm or apply some argan, coconut or sweet almond oil on one's lips, thus, preparing them for sophisticated and elegant matte makeup.
4. Finish up the rest of your makeup.
Avoid outing on matte lipstick right away. In case one does so, the finish will be too creamy. Instead, it is better to do the rest of one's makeup to give one's lips a chance to absorb the moisturizer that one has applied. In case one chooses a bright color, it is better to stick to a simple makeup look for the daytime. One can go ahead and add a cool smokey eye later if one plans to go out.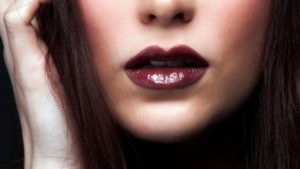 5. Use lip liner to get the perfect shape.
Because matte lipstick is often highly pigmented, it is difficult to get off and redo without irritating or staining one's skin, so one can want to get it right on one's first try. Applying lipliner before making use of one's matte lipstick does ensure one has lines to "color in."
6. Apply your matte lipstick.
One needs to apply matte lipstick properly, be it straight from the tube or in case one is using a lip brush. Precision is important. Here you can read Our Best 6 Mac Matte Lipstick Shades for You!
7. Blot lips on a piece of toilet paper.
This does remove any excess color or leftover shine. While a tissue or paper towel does work just fine, a small piece of toilet paper leaves the fewest fibers on one's lips.
Matte lips do look gorgeous, beautiful and elegant, provided one knows how to wear this type of makeup. No doubt, it might appear that applying matte lipstick might take some time, but it is worth trying out. One will look gorgeous with a matte lipstick. Lip makeup needs to be done properly.