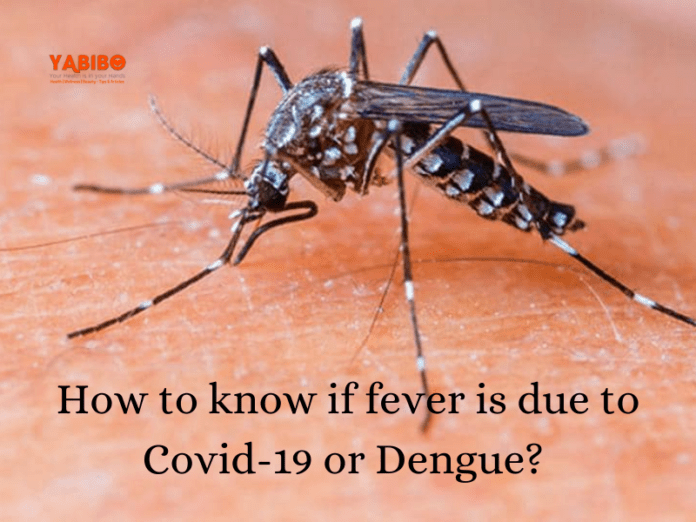 People need to know the difference between dengue and covid-19 symptoms. Often ordinary fever may be thought of rather than Covid-19. It is important to realize when a person is suffering from dengue and Covid co-infection
Fever is a common occurrence during monsoon and also other seasons like winter. People know how to cope up with ordinary fever these days and even other sorts of physical sickness. Yet, coping up with Dengue and Covid co-infection is not all that easy.
However, fevers can be a serious affair as well and often difficult to cope up. Consulting a specialist immediately may be necessary. Like for example, there is much difference between dengue and Covid-19 symptoms and ordinary fever. The former is
a serious health issue and it is indeed very difficult to know the exact reason for the fever in most cases.
During the pandemic, having a bit of fever turned out to be of much concern as being symptoms of Covid-19. Dengue is a common occurrence during the monsoon season. Several people do not know whether the fever does occur due to Covid-19 or dengue. Dengue and Co-infection are problematic health issues and cannot be taken lightly.
Diagnosing the exact reason for a fever is still a massive challenge for so many of us. In case the fever is related to dengue or malaria, it will appear along with diarrhea, vomiting, joint pain, headache, etc. Sudden high fever, vomiting, Nausea, etc are a few of the most common symptoms of dengue.
On the other hand, fever happens to be one of the top three symptoms of the deadly respiratory disease popularly known as Covid-19. In the case of Covid-19, there is loss of smell and taste, difficulty in breathing, shortness of breath, and even sore throat, etc. This is exactly how it is possible to differentiate these two kinds of respective fevers.
Symptoms of malaria, dengue, and Covid-19 tend to overlap with each other which does make diagnosis and treatment difficult.
With the arrival of monsoon, like it does every year, the spreading of vector-borne diseases such as malaria and dengue is on the rise. While this happens almost every year, the Coronavirus pandemic has rather posed a major challenge of diagnosis as one people may think that they are suffering from dengue-Covid-19 co-infection.
This is very important as the wrong diagnosis can lead a person towards wrong treatment, and that can lead to further medical complications
Tips for prevention
Washing one's hands properly whenever a person is about to have a meal.
Keeping the food items well-covered so that they do remains away from the reach of mosquitoes.
Avoiding stored water remaining too long around one's home
Wearing one's mask properly every time a person steps out of the house
Using alcohol-based sanitizers every time a person touched any random object
Using a mosquito net at home in the windows.
Apart from all these precautions, it is important to stay at home most of the time and going out for essential business only as it can also be a reason for Covid-19. Get in touch with any reliable medical expert today to fetch more necessary information in this regard.
By observing these symptoms a person can tell the difference between dengue and covid-19 symptoms.
Dengue fever is caused due to a virus called Dengue virus which is transmitted by a mosquito species known as Aedes especially by A. Aegypti. Sudden onset of high fever, headache especially at the back of one's eyes, and joint pains are the commonly observed symptoms. Treatment of dengue fever is mostly supportive and depends on the stage of infection.